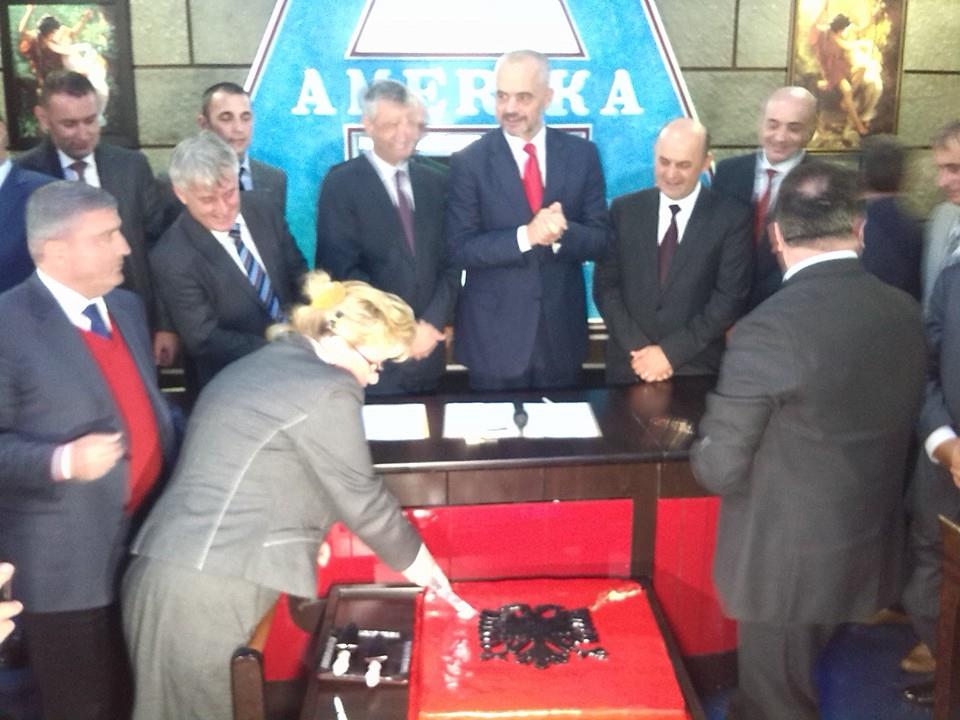 Tirana, April 18, 2014/Independent Balkan News Agency
An incentive launched by the prime ministers of Albania and Kosovo led to the creation of what was called as the National Chamber of Commerce. The founding agreement was signed in Kukes (photo) by the president of "Business Albania", Luan Bregasi and the head of the Business Alliance of Kosovo (BAC), Agim Shahini.
The organizers say that they decided to establish the National Chamber of Commerce by considering it as a unique union of the common interest of the representatives of national businesses of Albania-Kosovo-FYR Macedonia-Montenegro-Presevo Valley (Serbia).
The Kosovar prime minister, Hashim Thaci says that through this incentive, both governments pledge to support joint incentives as institutional partners in the creation of a friendly business climate.
Luan Bregasi considers the creation of the National Chamber of Commerce as very important for the creation of a better environment and for further promotion of private enterprise.
"We, Albanian entrepreneurs, along with our brothers from Kosovo, "Business Alliance of Kosovo" and entrepreneurs from Montenegro, Macedonia and Presevo, celebrate today the establishment of the National Chamber of Commerce. This chamber has found a well prepared environment, because we, the entrepreneurs cooperate, but there's also a need for an institution who will offer a better environment for private enterprise, in order to lift barriers, to facilitate taxes and to promote enterprise on both sides", says Mr. Bregasi.
The head of the Business Alliance of Kosovo, Agim Shahini believes that the foundation of the National Chamber of Commerce will strengthen Albanian businesses even more in the Balkan regions.
"This is done based on the fact that national economy is the biggest unexploited potential from Albanian entrepreneurs", said Shahini.
"The scope of this incentive is to boost cooperation between Albanian businesses as a new consuming and production power. Let us join around common goals and join our capital to form a strong market of the Balkan future", adds Mr. Bregasi.
He says that the National Chamber of Commerce will be open for all entrepreneurs and domestic and international institutions. /ibna/