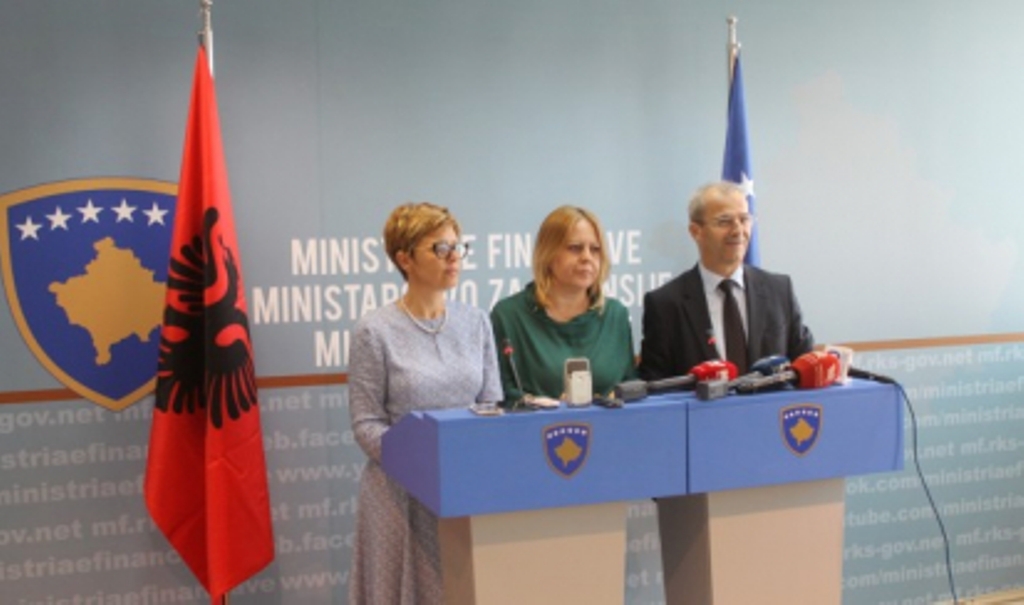 The issue of the prices of reference in customs has been at the focus of a meeting that Kosovo's deputy minister of Finance, Agim Krasniqi and the Kosovo minister of Trade and Industry, Hykmete Bajrami, have held with the deputy minister of Finance of Albania, Irena Beqiraj.
During this meeting, Beqiraj has declared that trade with Kosovo is one of the priorities of the Albanian government.
Explaining the issue of the introduction of prices of reference for goods from Kosovo, she said that Albania applies such prices not only for Kosovo, but also for other countries in relation to certain goods, adding that the two customs have had daily exchanges of information with each other whenever these prices have changed.
On her part, the minister from Kosovo has confirmed that as member of CEFTA, Kosovo has problems and trade barriers with neighboring countries, while calling on farmers from Kosovo to export their potatoes in Albania, because there will no longer be any obstacles.
"We have a number of agreements and memorandums of cooperation between our institutions and also technical groups that do a fine job. I'd like to take this opportunity to call on farmers from Kosovo to export their potatoes to Albania, because there will no longer be any barriers from Albanian customs", she said. /balkaneu.com/