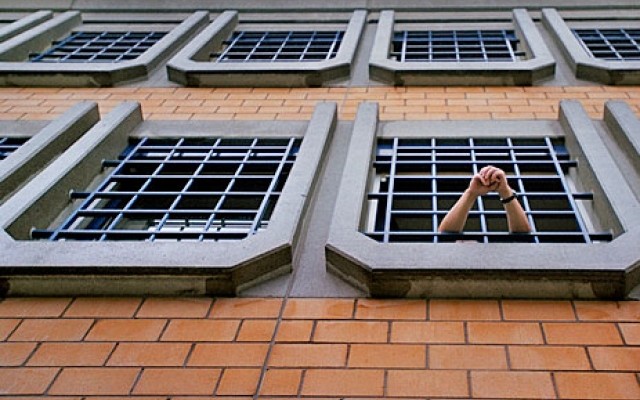 In Albania, 900 male and female convicts who have been sentenced for different crimes, started to be released from prisons today (10.04), where they were suffering their sentences or being kept detained.
Tirana, April 10, 2014/Independent Balkan News Agency
Correctional facilities in Albania have been opened today (10.04), as 900 people have benefited from the amnesty that parliament announced two weeks ago. This amnesty approved by the left wing majority benefits all inmates in Albania.
Ersejla Murati from the General Directorate of Prisons confirmed for IBNA that the number of people who are in prison and who benefit reduction of sentences is 5900.
As far as the 900 inmates who were released today are concerned, a part of them are detainees, who were waiting to face trial. Amnesty has brought freedom even for these people.
General Directorate of Prisons says that it has taken all necessary measures to guarantee a process without problems in all correctional facilities of the country.
In Albania, authorities regularly grant amnesties. Government and parliament announce amnesties every once in a while, while the president grants pardoning.
The biggest amnesty was the one in 1997 as this benefited many people who committed crimes during the turmoil. Another amnesty was granted in 1991, which mainly benefited political prisoners.
The biggest "amnesty" was that of 1997, where all prisons of Albania were opened and almost all prisoners escaped. A part of them continue to be captured today, but many others live in illegality in Albania, Greece, Italy and other countries of the world. Last week alone, three people were arrested in Athens and Thessalonica for crimes committed in the '90s in Albania and escaped from prison in 1997. /ibna/