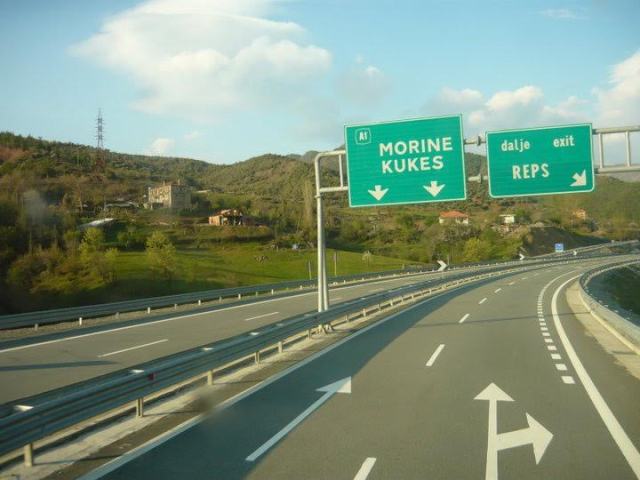 Tirana, 30 October 2015/Independent Balkan News Agency
Efforts are being made in Albania to introduce the first highway where road users must pay a toll to use it. The first road chosen for this is a highway that was never completed.
The road is the "Nation's Road", a road segment that links Albania to Kosovo. Only a part of this road has been completed, as the other part puts road users with many difficulties in circulation, narrow roads and dangerous turns.
However, a concession was granted for the part that has been completed as a highway.
Ministry of Transport and Infrastructure has handled today the offers submitted by companies interested on the concession to build, operate and maintain the Nation's Road.
Two companies submitted their offers in this contest, "China Construction Communication Company" L.T.D and "Vendeka Bilgi Teknolojileri Ticaret L.T.D & Salillari".
Meanwhile, two other companies, the Greek consortium "Aktor Concessions S.A Egis Projects" and "Gega Terna-Terna S.A" didn't submit any offers.
Officials of the ministry said that the evaluation commission and the international consultant "International Financial Corporation", will evaluate the technical and legal proposals and the best offer will be announced on Monday.
The winning company will conclude several important and necessary works for this road, which is yet to be completed.
The concessionary must build the new bridge of Kukes and rehabilitate the escarpments alongside the road and also the tunnel at the exit of the bridge of Kukes and some elements of the road include road signals and lighting in crossroads.
The concessionary company will invest between 38 and 43 million euros and will maintain this important sector on a regular basis. /ibna/