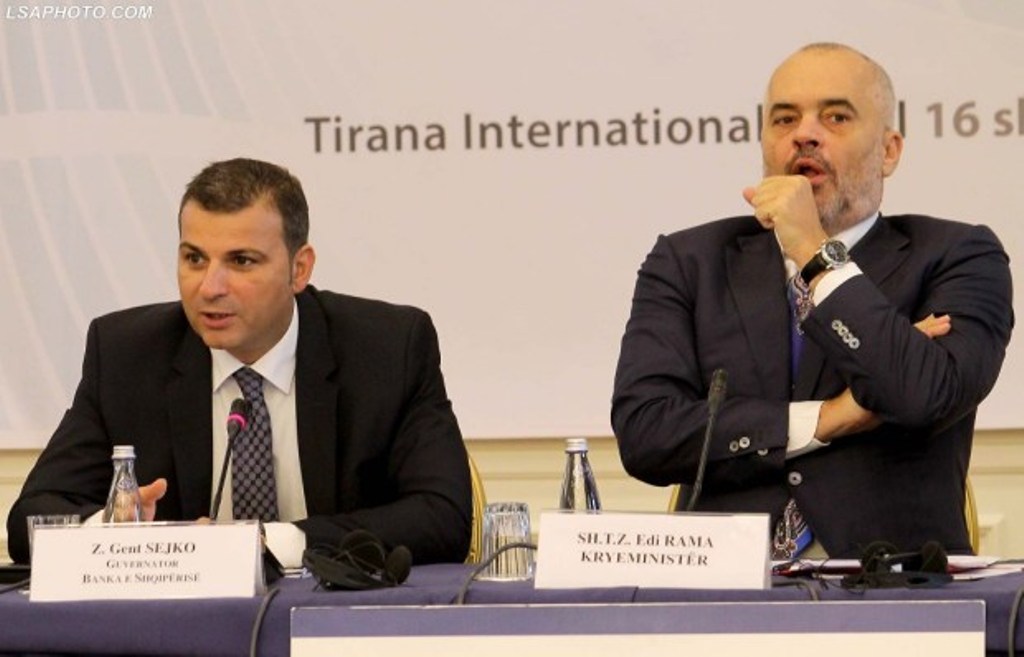 Informality may be considered as a real threat for economic and financial stability of Albania. Such fact was confirmed today by the Governor of the Bank of Albania, Gent Sejko during an activity with banks operating in the country.
Sejko said that reform against informality is one of the priorities of the Albanian authorities and the banking sector should offer its assistance for this common goal.
Meanwhile, PM Edi Rama added that starting from next year, companies in Albania will not be allowed to use two financial statements.
"Starting from next year, the state, the government and our tax administration will not recognize the financial statements submitted by companies if they don't match with the statements issued to the banks", Rama said.
Meanwhile, Rama also mentioned the "1 billion euro" platform, which, according to him is a platform of cooperation between private companies and banks. /balkaneu.com/