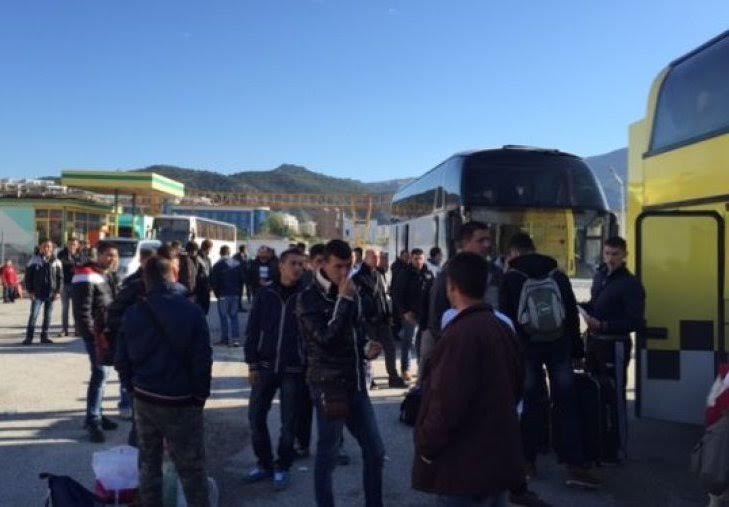 Tirana, 16 November 2015/Independent Balkan News Agency
Albanian asylum seekers rejected in Germany, have set their sight toward Nordic countries,Holland in particular.
The main reason why Albanians want to leave their country is the serious economic situation, while the reason why they are leaving Germany is that this country is making it impossible for them to remain any further.
Authorities in Amsterdam declare that in the recent weeks, there's been a higher number of Albanians, as a part of Albanian asylum seekers rejected in Germany is heading to this country.
They say that there are fears that the number of asylum seekers will rise, because a part of them is not willing to return to Albania.
But according to the Dublin's rules, there's only one country that decides on the asylum application. If this request is refused, a second request to another country will be automatically refused.
Therefore, if an Albanian has been refused asylum in Germany, Holland will not take into consideration a fresh request.
However, Albanians don't seem to have well grasped on this, because they are leaving Germany with the hope that in Holland and other Nordic countries, authorities will be more generous.
Adding to this, migrants who have left Kosovo, there are around 80 thousand Albanians who want to remain in Germany so far and this number is higher than the number of Syrian asylum seekers.
Propaganda and organized deportations made by German and Albanian authorities in the recent months, don't seem to have deterred Albanians to leave their country and find a better life for them and their families.
Migration is the last hope that they have for a better life and given that Germany has been very welcoming recently, Nordic kingdoms are seen as the "final destination".
Scandinavian countries have been the main destination for Albanians during this year. In the recent months, Finland alone has received around 700 Albanians, making it the fourth nationality of asylums seekers in the country. Meanwhile, in Sweden, the presence of an organized Albanian community has attracted an even larger number of Albanian asylum seekers. /ibna/