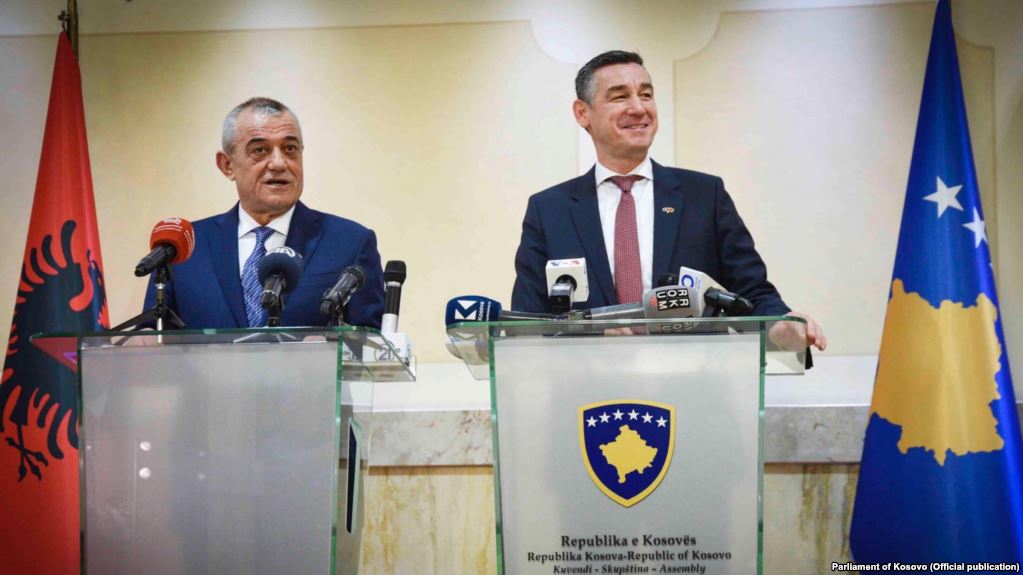 Albania continues to encourage Kosovo to deliver the criteria set out by the European Commission on the liberalization of visas and not wait for this issue to be solved through the issuing of Albanian passports for the citizens of Kosovo.
This time, Albanian authorities have delivered this message through the Speaker of Parliament, Gramoz Ruci, who is holding an official visit to Pristina.
Asked if the Albanian Parliament could vote a bill which would enable citizens of Kosovo to obtain Albanian passports, as the president of Kosovo, Hashim Thaci had proposed a month ago, Ruci said that the best thing would be for Kosovo to focus on the criteria that the EU has set out for this process.
"I have followed what President Thaci asked from President Ilir Meta and we support the idea that the EU should be the one that must address the issue of the liberalization of visas. The EU must not leave Kosovo as an isolated island in the Balkans. Therefore, I encourage all political forces to address the issue of demarcation, if this is the obstacle. However, I believe that Kosovo has delivered all the criteria needed for the liberalization of the visa regime",  Ruci said in a press conference with his counterpart from Kosovo, Kadri Veseli. /balkaneu.com/