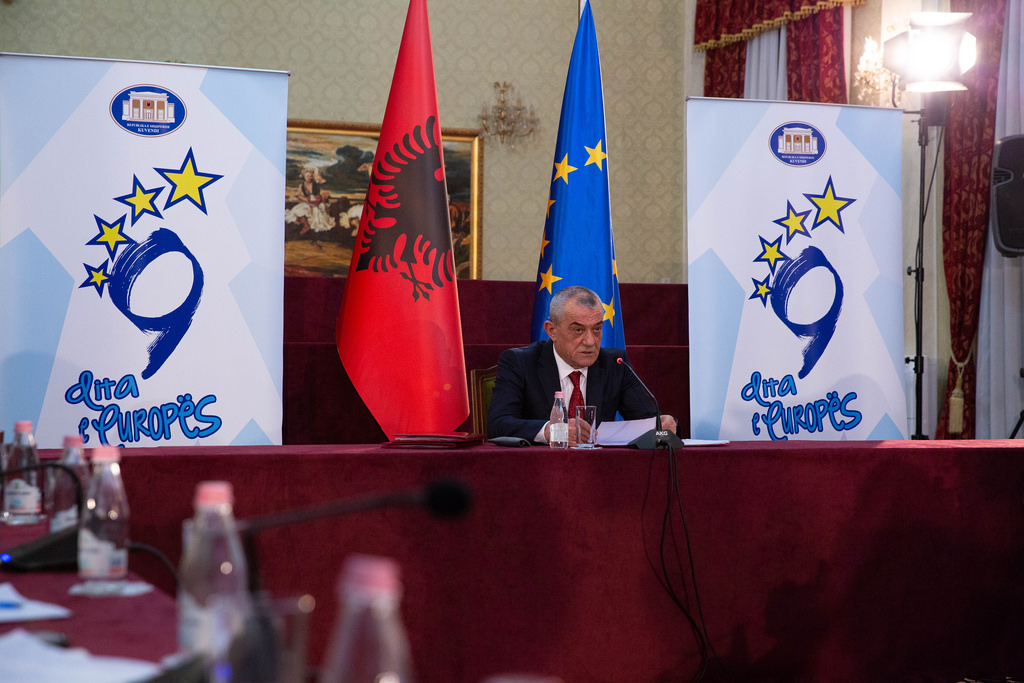 On the occasion of Europe's Day, the Albanian Assembly Speaker, Gramoz Ruçi called on political forces in the country to collaborate in order to deserve the opening of negotiations with the European Union.
According to him, no political force should serve as an obstruction in achieving this objective.
"European integration can only be successful through deep reforms that strengthen the rule of law, guarantee the independence of powers, build democratic and stable institutions, allow the functioning of an independent judicial system and above all, a system that fights corruption in the government", he said.
Referring to Holland's skepticism about the positive recommendation issued by the European Commission on Albania, Ruçi said that a group of Albanian criminals in Holland cannot threaten the future of Albania. /ibna/