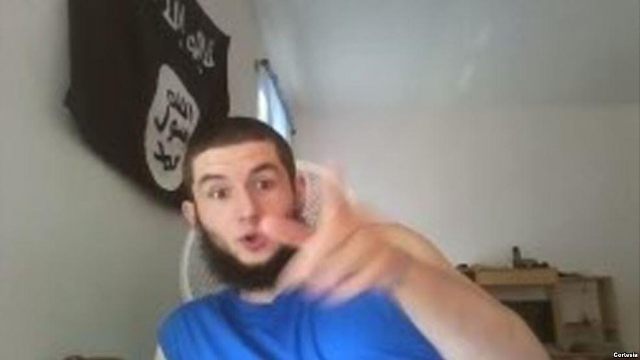 Tirana, 25 May 2016/Independent Balkan News Agency
An Albanian national has been arrested by FBI agents in the USA, on charges of trying to support ISIS and terrorism.
Saimir Alimehmeti, 22 years old, an emigrant  from Albania, was arrested in Bronx, New York.
Authorities used special investigation methods to catch the Albanian young man. An infiltrated agent had met Alimehmeti in his home in Bronx, where the 22 year old had played a video showing an ISIS fighter beheading one of the prisoners.
Based on an indictment deposited in a federal court in Manhattan, since 2015, Alimehmeti had also bought knives and military equipment.
Prosecutors said that Alimehmeti is a naturalized US citizen. He was arrested on Tuesday morning.
Alimehmeti has been put on the list with 90 people in the USA, who as of 2014 have faced charges relating to Islamic State.
The young Albanian was kept under surveillance when he attempted to enter England twice, but denied entry there.
Alimehmeti applied for a US passport in 2015 with the excuse that he had lost the old one.
According to FBI, the 22 year old thought that the use of the old passport with British stamps on it would raise suspicion.
Earlier in 2015, Alimehmeti's brother was arrested in Albania on charges of possession of weapons without a permit and aggression with weapons. /balkaneu.com/