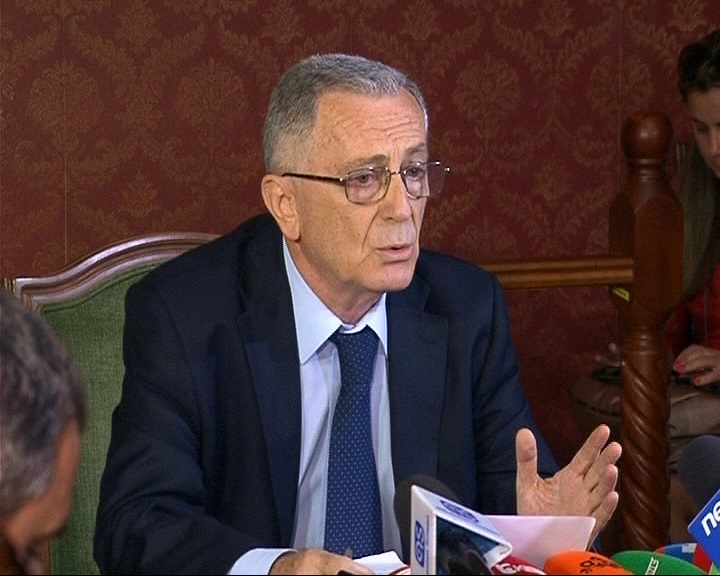 Tirana, October 23, 2014/Independent Balkan News Agency
The Albanian ambassador to Athens, Dashnor Dervishi has expressed his stance on the events taken place in Belgrade during the match between Serbia and Albania, by accusing the Greek media of not dealing with what happened in the Serb capital, but with comments about nationalist dangers.
"I have closely followed the atmosphere in Greece, that accompanied the incident that occurred in the stadium of Belgrade during the football match between the national team of Serbia and Albania. Naturally, as neighboring country of our region, the Greek public opinion would show a lot of interest about this event which many of us didn't like to see", says Mr. Dervishi.
He says that this football match, instead of sending messages of peace, solidarity and spirit of contest, turned into an arena of confrontation and insults, which from the green field were passed to the highest political levels.
"Under the pressure of the match's emotions, but also of internal and external extremist circles, this ugly event went over the limits of a sick group of fans and hooligans, which took everyone back to the Balkan history filled with conflicts. The event was associated with declarations that went over the limits of ethics and European civilization, by saying at the beginning what should have been said at the end, with maturity and composure".
Mr. Dervishi says that "unfortunately, what happened with a part of the comments and Greek press, which forgot and didn't mention what happened in Belgrade, filled their pages with the risk of destabilization of the Balkan from the danger of the nationalism of Greater Albania".
"All of this, because a flag flew over the stadium field-it's not yet known who launched it- in a stadium which only had around 50 Albanians and where one could only hear the chants of 30 thousand Serb fans who whistled at the anthem of Albania, waved their flags and burned Albania's and NATO's flags". Dervishi says that "unfortunately, this has become something common in every match played in Serbia and outside of it, even when Albanian fans and sportsmen are not present".
"If it hadn't been for the TV footage with the hysterical chants, "death to Albanians", the invasion of the field by hooligans and the attacks against 11 players, it would be very difficult for the Greek progressive public opinion, who wants to know the truth, to hear what happened in Belgrade", says Dervishi.
According to him, this ugly event produced in Belgrade, accidentally pointed out the positioning of the sides, but at the same time, it also identified the risk that our region faces if we do not reflect and if we remain a hostage of the past and victim of sporadic events. "World history has taught us that such events make parties reflect on the causes and consequences that can produce such incidents. They offer us the courage to take actions, which in normal conditions, would take years in order to head toward a normalization of Balkan cohabitation", says Dervishi. /ibna/