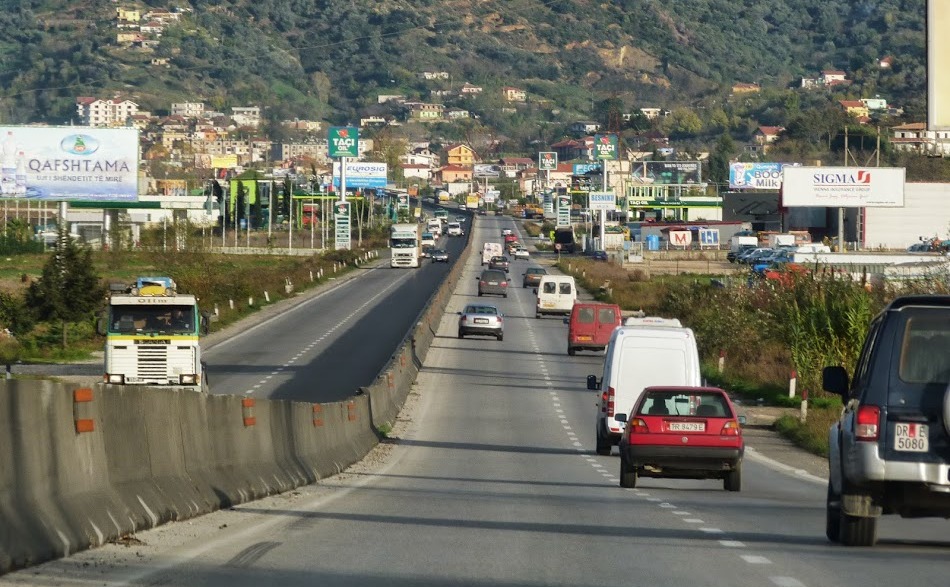 The International Monetary Fund ranks Albania among the last in terms of the quality of infrastructure, although Albanian taxpayers have paid billions of euros for public investments.
According to IMF, in the past two years, the Albanian government has spent an annual average of 5.5% of GDP for public works, mainly roads, ports and other segments of infrastructure.
This figure ranks Albania among the five countries with the highest level of capital investments in the last decade.
But this aggressive pace of investments has not been enough for the country to have an infrastructure which compares to similar economies.
IMF ranks Albania as the second country in the world, after Rwanda, for its poor infrastructure.
IMF has listed 40 countries in this ranking, where other neighbors such as FYROM or Serbia have better roads, ports, railways and energy infrastructure than Albania, although they spent less.
But what is the reason that the billions that have been spent by Albanian taxpayers have not led to an improvement of the infrastructure?
According to the perception that exists among Albanians, funds are stolen by heads of responsible institutions and companies that perform the construction works.
Meanwhile, IMF says that investments are not efficient, therefore it believes that "Albania is part of the group of countries with the lowest efficiency of investments".
Meanwhile, the World Bank is even more direct in the focus of the problem, which is also a public opinion perception. "At least 30% of the funds spent on public projects are misused either as a result of corruption or by delaying projects", the World Bank says.
Albania is lacking highways that meet world standards. Mostly, authorities in the country have built dual carriage roads with no emergency lanes and no lighting. The south of the country suffers this situation most and travelers who go from Vlora to Saranda encounter these difficulties because there isn't a highway linking these two coastal cities. /balkaneu.com/