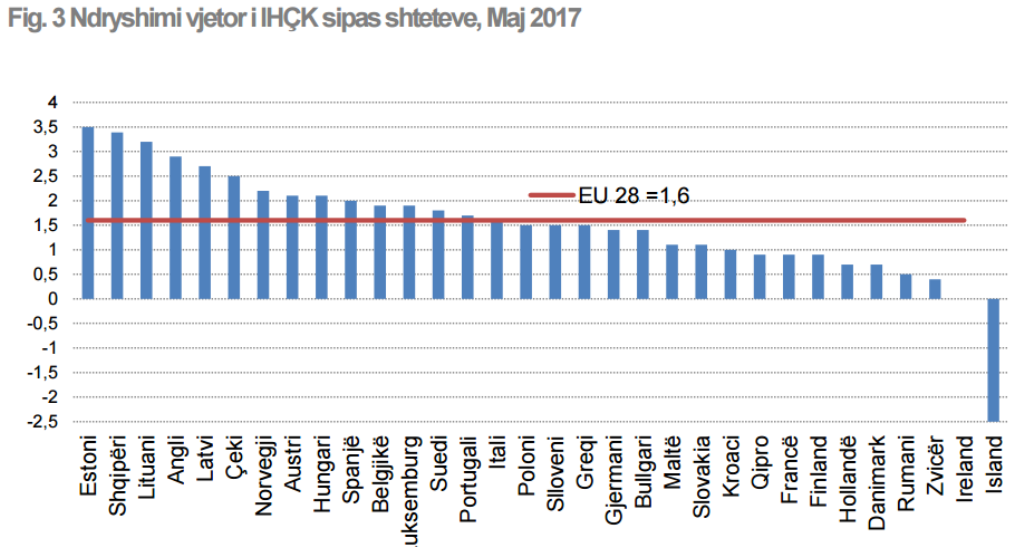 Albania is among the countries with the highest price increases for goods. This is valid at least for the month of April this year, while in the month of May, Estonia was the only country to exceed Albania in terms of price increases.
Such phenomenon is mainly attributed to the increase in the price of food and non alcoholic beverages by 7.4% followed by goods and different services with 3.1%, but also by entertainment and culture with 2.4% and transport with 2.3%, etc.
The only ones to have seen a drop in price in Albania seem to be goods manufactured by the textile industry such as clothes and shoes, which have seen a drop of 20%, followed by furniture and maintenance.
Official data show that prices in Albania have seen an annual growth of 3.5%, a level which tops the European list, after Estonia, which is on top. /balkaneu.com/