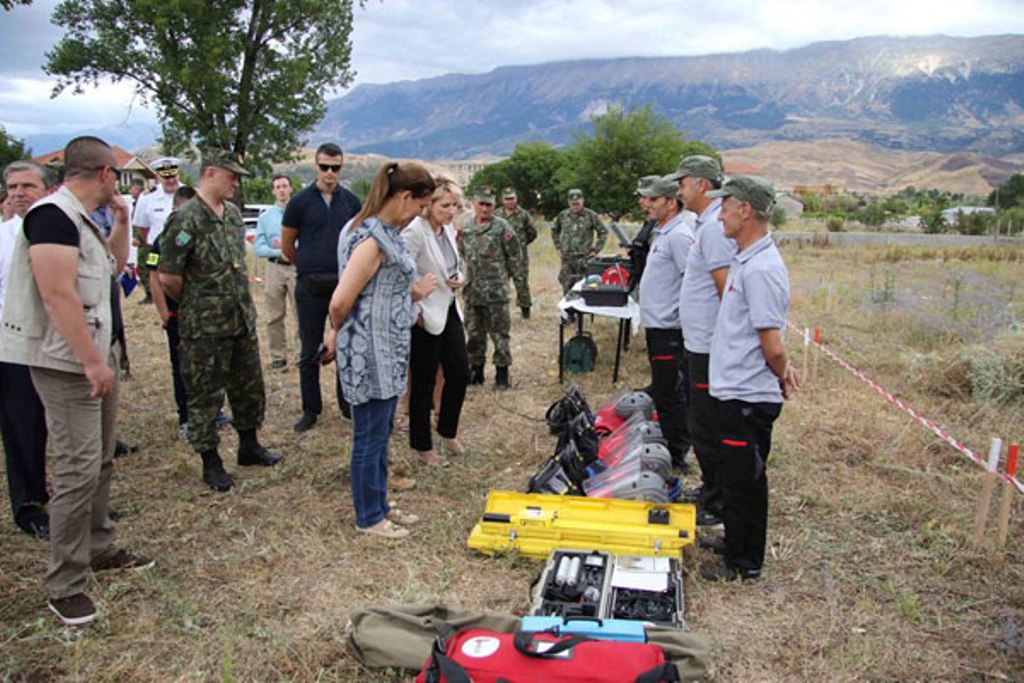 Albania will continue to clean all ammunition from its territory. Two hot spots have been recently cleaned in Gjirokastra, as these areas were contaminated with dangerous ammunition.  This process will be made possible thanks to the intervention of Armed Forces.
On her part, minister of Defence, Mimi Kodheli, stressed the importance that Armed Forces are giving to the process of cleaning the contaminated areas from these dangerous ammunitions, which quite often have not yet exploded.
"A while ago, we restored safety for the residents of Gerdec, removing it from the map as a dangerous area. Meanwhile, we have also cleaned areas in Klos, Lac, Lezha, Berat, etc, making the life of the community much safer", she said.
Meanwhile, the number of dangerous areas with unexploded ammunition has currently reduced to 4 out of 19 identified ones.
"By 2018, we will successfully complete this last challenge in the process of demilitarization in Albania", Albanian Defence minister stressed among others. /balkaneu.com/