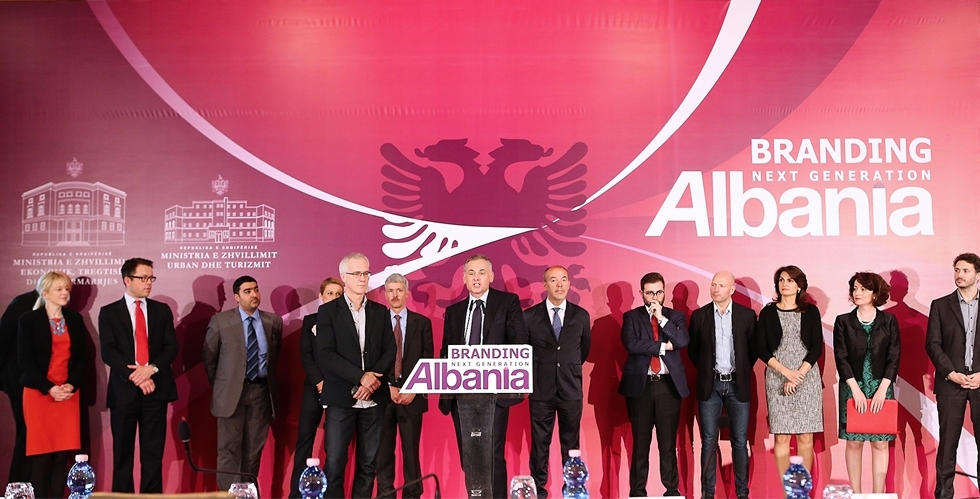 Tirana, May 17, 2014/Independent Balkan News Agency
The new slogan of Albania is "Albania, Go your own way!". Albanian authorities announced "Strawberry Frog APCO" as the winning company. This company won the first prize as the best multi-media platform to promote Albania. The second prize went to "Interface Tourism Group" and the third to "Hemington". These prizes were given in the international competition to announce the winning company for the realization of the multi-media platform "Branding Albania".
Ministry of Urban Development and Tourism has collected 110 local and international projects for the "Branding Albania" campaign.
Distinguished Jury
Among others, the jury was comprised of the prominent Italian journalist, Bruno Vespa and Ahmed Obaid Al Mansoori, founder of one of the most interesting museums in the world, in Dubai, member of the Committee for Foreign Affairs, Planning and Mineral Resources in the National Federal Council of Dubai; Christophe Ginistry, John Kester, manager of the Program of the Strategy of Marketing and trends of Tourism at the World Tourism Organization; Paavo Pettai, strategic director of a marketing company who was made known in the world for the promotion of the tourism of Estonia; Rana F. Nejem, from Jordan, founder of a known organization of cross cultural ethics of business, Mimoza Kusari Lila, mayor of Djakovica, former deputy prime minister, Endri Fuga, adviser of prime minister Rama and Eglantina Gjermeni.
Confrontation with reality
The incentive was born as a need to adapt to reality and an effort of the Albanian government to increase the number of tourists, foreign ones in particular, and to increase foreign investments in the country.
This aims to launch the new image of Albania and its tourist potential, as an entry gate for foreign investments in the Balkan region, an Albania as a factor of stability, security and peace in the region, for a European Albania, an Albania of the next Generation.
The logo and the slogan aim to convey Albania through a message that represents the country and for a better promotion of tourist potentials, the endless opportunities for investment, intellectual potential and our national identity.
Minister Eglantina Gjermeny said while launching the new slogan, that "this project is expected to drastically change the image of the country".
"We're expecting an image that reflects the energy and vitality of our people, the great potential of development, tradition of hospitality, rich culture and the extraordinary historical heritage, places and beautiful scenery". /ibna/