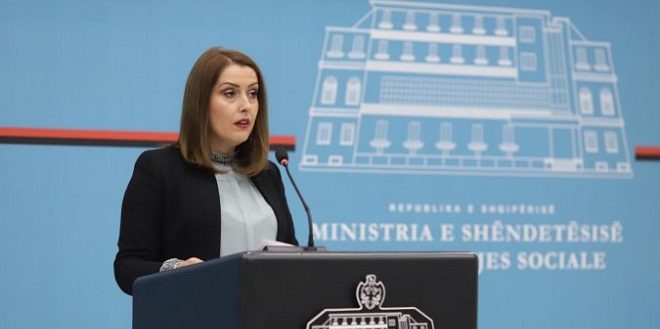 Albanian Health and Social Protection Minister Ogerta Manastirliu told the National Assembly that 15,210 doses of the Pfizer vaccine would be delivered today, helping intensify the vaccination process in the country.
During a question-and-answer session in Parliament, Minister Manastirliu gave an overview of the epidemiological situation in the country.
"For two weeks we have 495 cases per 100 thousand inhabitants. A small decrease is observed and estimated compared to two weeks ago, when we had a magnitude of 525 cases per 100 thousand inhabitants. "The Technical Committee of Experts is dynamically analyzing the epidemiological situation", Manastirliu said.
The Minister of Health said that the vaccination process is continuing according to the plan, while also announcing the arrival of the vaccines.
"We vaccinate every day at a pace. More than 13,000 vaccinations were given during this period. Today we are waiting for the next package of the Pfizer contract, with 15,210 doses of the vaccine to arrive in the country. And we will continue with the intensification of the vaccination, covering our medical staff and continuing with the vaccination of the age group +80. We also expect that 14,400 AstraZeneca vaccines will arrive from Covax within the first two weeks of March, with which we will continue to vaccinate, combining and prioritizing teachers so that we can continue to make good progress in the operation of education of children and the protection of teachers", said Manastirliu.
"Apart from the vaccination points in cities that are already open, such as Shkodër, Vlorë, Korçë, Tirana and Berat, we are making preparations in order to continue, with the presence of new nurses, so that they can serve as vaccinators in their community with the nurses of the armed forces. These groups of vaccinators in the community together with our vaccinators in all health centers will allow the vaccination in the population to continue. For the time being we will continue to have a continuous supply of vaccines", Manastirliu pointed out.
From the podium of the Assembly, the Minister of Health once again called on the citizens to cooperate in reducing the spread of the epidemic in the country./ibna