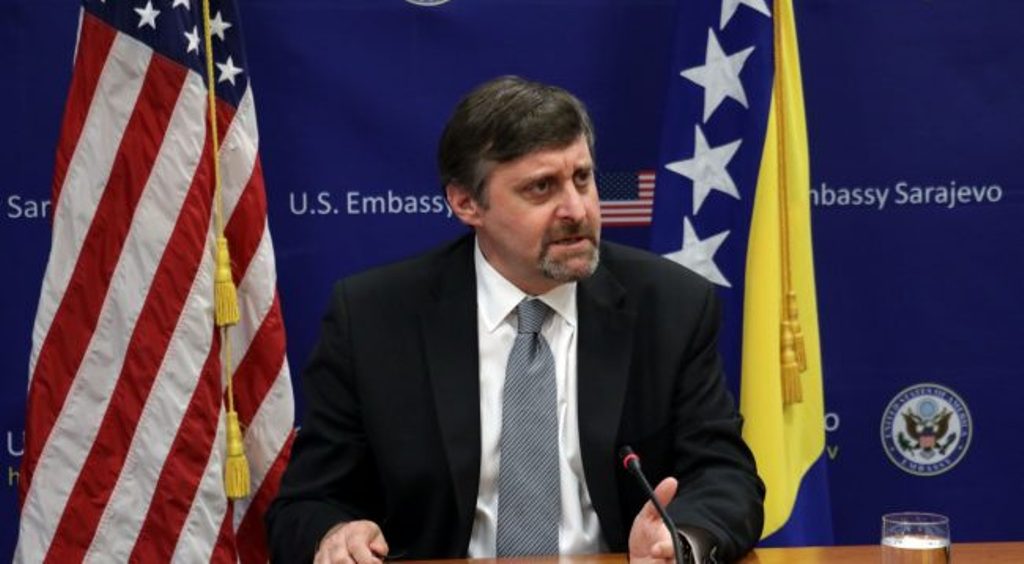 Following yesterday's meeting with PM Edi Rama, US vice assistant Secretary of State for Europe, Matthew Palmer had a meeting with journalists today where he commented on the recent developments in the country.
The US official said that he does not agree with the opposition's decision to boycott parliament and that boycotting elections would be really bad for the country.
Palmer said that political sides to take part in the June local elections.
"The decision to boycott parliament cannot be the right solution to this crisis. The opposition needs to find a way to take part in the elections. It would be a really bad thing if opposition didn't take part in this democratic process", he said.
Meanwhile, Palmer also said that that he hadn't arrived to Tirana as a negotiator.
"I'm not her to negotiate a solution to the political crisis. I would like to encourage all political parties to take part in the elections. Albania has a legitimate government and I'm sure this government will take the country forward. ", the US State Department official said. /ibna/