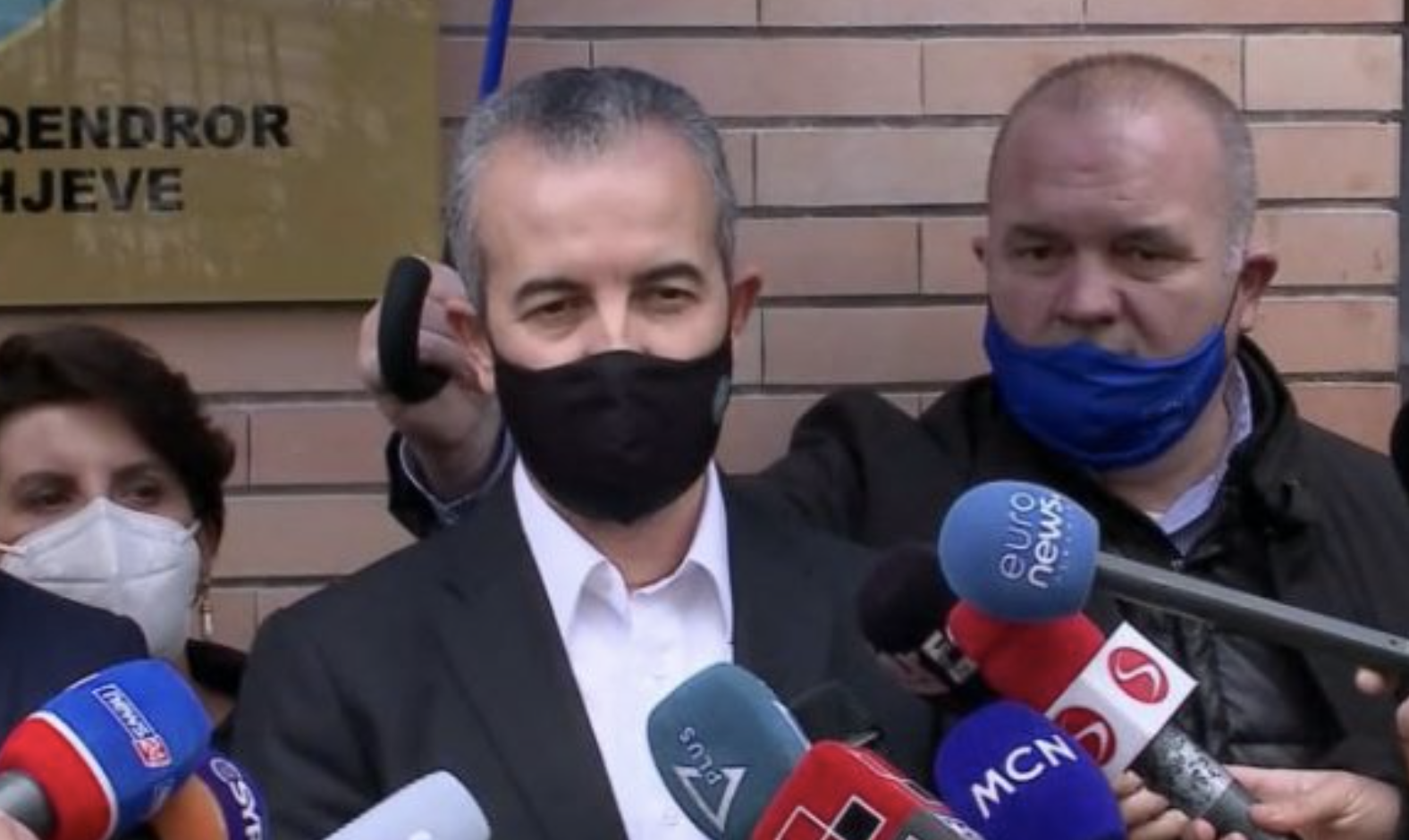 Election Commissioner Ilirjan Celibashi spoke to the media following a meeting with US Ambassador Yuri Kim and EU Ambassador Luigi Soreca.
"A very good meeting with Ambassador Kim and Ambassador Soreca on the preparations for the April 25 election process. I briefed them on all the measures taken by the Central Election Commission in the context of this process. We jointly stressed the importance of this electoral process, the quality of the preparation of this process by the CEC, we examined all the preparatory aspects of this process to soberly examine the quality of these preparations and to confirm once again that the the CEC is in the interest of the Albanian voters and the absolute guarantee of the integrity of the process," Celibashi said.
For his part, Ambassador Soreca said the situation was discussed in preparation for the April 25th elections.
"The Commissioner presented to us the situation so far, all the preparations, the various aspects of the preparation for the elections. He also told us about the preparations for biometric identification, voting and electronic counting. Everything is almost ready and the Commissioner is convinced that all will be set up by election day. Another aspect was the information of the voters during the voting. It's something that has been done in a very good way and we really want to congratulate the Commissioner and his office," Soreca said.
EU Ambassador Luigi Soreca called on Albanians to take part in the April 25th elections.
"We call on all Albanian citizens to vote, to exercise their right, because it is their future at stake. These elections are extremely important and the EU is monitoring you in all 60 municipalities in Albania. What is happening in Tirana and Albania will be important for the EU, Albania is a candidate country. What happens on Sunday in Albania matters," Soreca said.
After meeting with State Election Commissioner Ilirjan Celibashi, US Ambassador Yuri Kim called on Albanian political leaders to ensure a smooth election process on April 25th.
"I reiterate Ambassador Soreca's gratitude to Commissioner Celibashi and his team after this pre-election conference. We look forward to seeing a smooth and orderly electoral process that guarantees the right of Albanian citizens to express their will through voting. A very transparent process has been set up and the authorities are willing to defend the vote. Your friends from the international community are here to ensure the smooth running of the process," noted Kim.
"The ODHIR professionals, the experts are here, and in addition I will be join one of the 25 teams of the US Embassy that will move anywhere in the country. That way we will be with you, we will be with you as you vote, we will be with you during the counting and the certification of the votes," said the Ambassador.
Yuri Kim also expressed concern over the events in Elbasan. "We are all worried about the news we have seen in the last 24 hours. You have already heard my statements about this event. The perpetrators must be arrested and punished by the law forces. There should be no exceptions, differentiated treatments, no one is above the law. As many have said, the April 25 elections decide the future, not the past. Bad events from the past must be left behind, things like unauthorized, unofficial armed groups that protect the votes of the people belong to the past; they have no place in the future, they have nothing to do with a NATO member country who aspires to to join the EU. It is the duty of the leaders, starting with those at the top, to show responsibility, to ensure calmness and not to incite violence and fear. We are monitoring very closely the actions of all party leaders and I use this opportunity to thank Prime Minister Rama and PD President Basha for their statements calling on citizens to remain calm, reject violence and vote on 25 April. Let me say what I said from the beginning when I arrived in Albania about the Albanian voters; as you are heading to the polls, you are not alone. Your friends are with you, we are with you," Kim said. /ibna