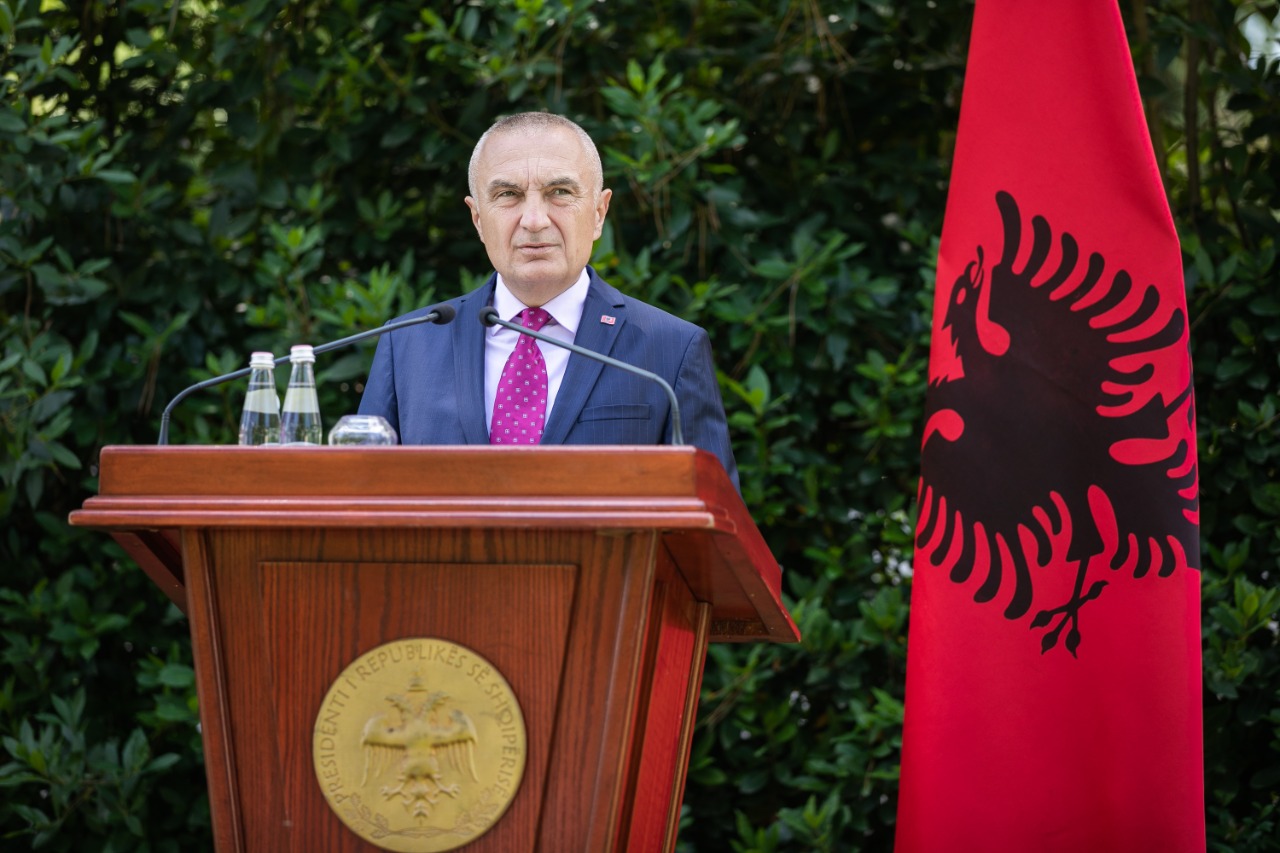 President Ilir Meta participated today in the Scientific Conference organized in Vlorë "The Vlora War, ​​a war for the protection and confirmation of independence".
In a statement to the media, Meta said: "It is a day to remember the Vlora War in 1920. I welcome all the historians involved and all the central and local institutions for this scientific conference that sheds light on many events, on many truths that highlight the Vlora war as even more epic due to the exceptional importance it entails that, for the first time since 1912, a functional Albanian state was created alongside a tradition of state building, remaining until today. And the Vlora war is the most important message for everyone, that through unity around national interests, a force can be created that brings only successes and achievements for the nation, the state and its citizens", Meta stressed.
Regarding the media interest in the reform of the Central Election Commission, Meta said that "if there is a will, there is a solution".
"If there is a will for free and democratic elections, I see no reason why they should not be resolved. If there is a will to respect the June 5 agreement, I do not see any problem. If there is no will for this issue, then we are talking about another day, because it is the Vlora day", he said.
Asked about the date of the elections, Meta replied that he could not comment anything without consulting the representatives of the main political forces.
Regarding the message of Ambassador Yuri Kim, Meta said that "I think it is time to clean everything in our country through free and fair elections and to have democratic and legal institutions. Only free and fair elections wipe away the politics of criminal or corrupt forces seeking to hold the rule of law hostage in the interests of various groups",
On the issue of maritime demarcation, Meta said that "my behavior was and will always be national, constitutional and fully responsible". /ibna