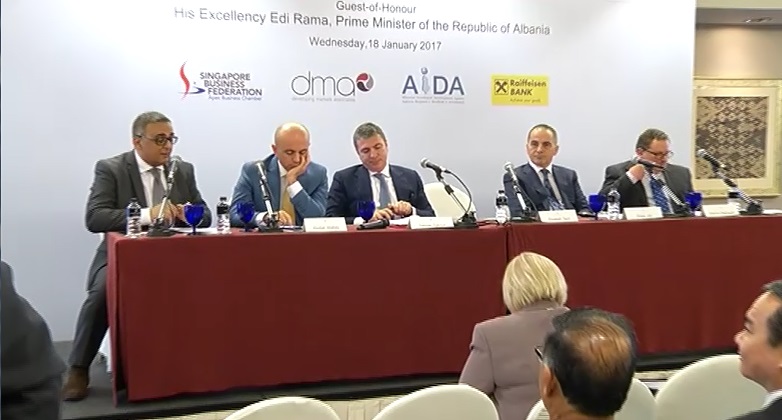 Minister Gjiknuri in Singapore: Invest in Albania
During a visit held in Singapore, as part of a delegation led by PM Edi Rama, Minister of Energy and Industry, Mr. Damian Gjiknuri addressed a speech in front of investors in the Forum of Trade and Investments Singapore-Albania.
Stopping on the domain of energy, minister Gjiknuri said that Albania continues to be a net importer and consumption is constantly growing.
"However, we have much potential to exploit with the increase of new hydro sources. We have found the necessary forms to boost investments in this domain. But given that we depend 100% on hydro sources,  we are also promoting other alternative energy sources. We have already approved a plan to boost investments in order to generate energy from the sun and wind", minister Gjiknuri said.
Mr. Gjiknuri said that in a few years, Albania will turn into an exporter of power supply. "For this reason, we have invested in the domain of interconnection with neighboring countries. We have a functional line with Greece and Montenegro. We have completed the line with Kosovo and we are starting to build the 400 kV line with Macedonia. Thus, any amount of power supply produced in Albania can be traded in Europe", Gjiknuri said while referring to the reforms in the framework of energy efficiency. /balkaneu.com/