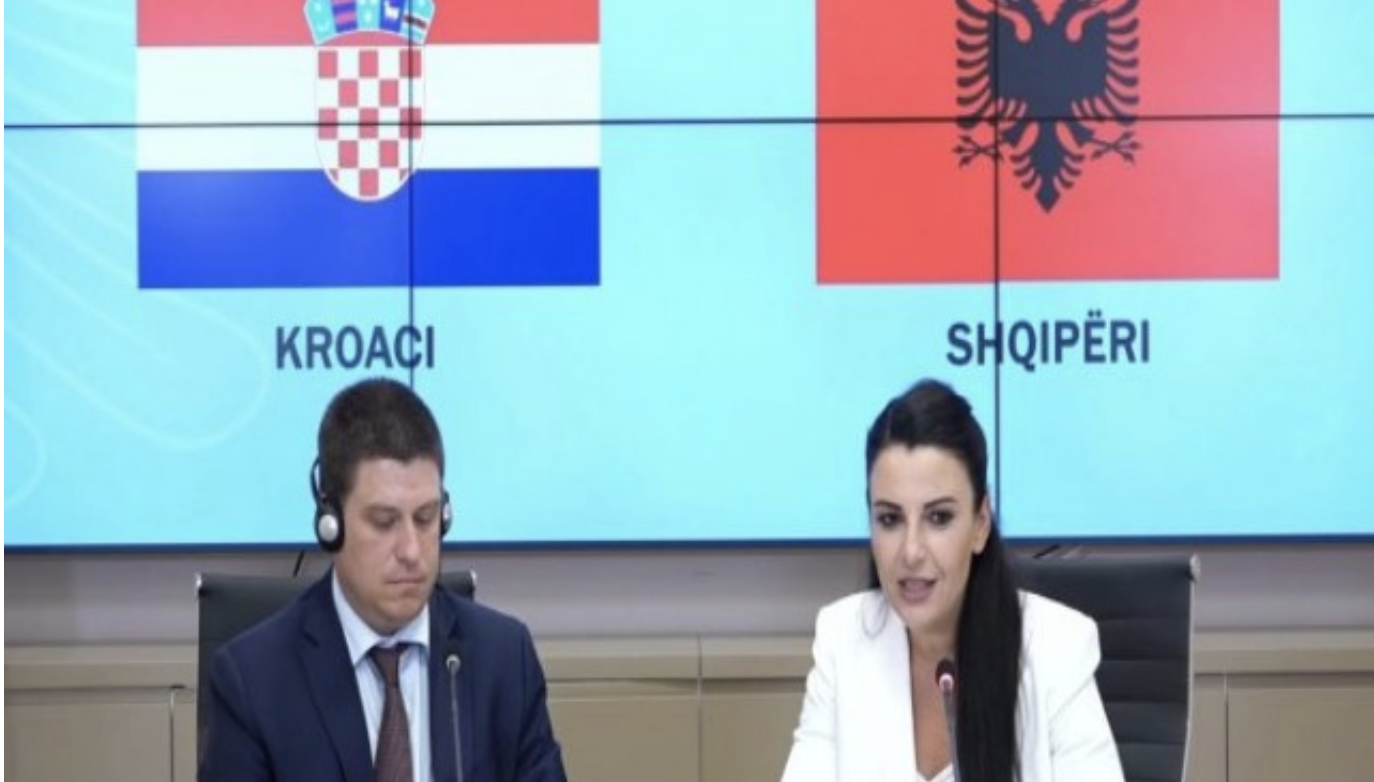 Albania will open in fall the competition for the construction of the "Blue Corridor", a very important project that starts from Murriqani in northern Albania to Kakavija in the south.
This was stated  by the Minister of Infrastructure and Energy, Belinda Balluku, who received in a meeting in Tirana, the Minister of Maritime Affairs, Transport and Infrastructure of Croatia, Oleg Butković, with whom she gave a joint statement to the media.
Balluku informed that during the meeting they discussed all the steps that will be taken in the future, starting from the most important project that Albania already has, "Blue Corridor", while Croatia has started this project for years and is near completion.
"The 'Blue Corridor', or the Adriatic-Ionian Corridor, traverses the entire Western Balkans which is washed by the Adriatic Sea and the Ionian Sea, starting from Croatia to Greece. Albania has an important part of this corridor, so we started working last year, but due to the pandemic and financial problems created by the pandemic, this project was stopped for the time being, to continue very soon this year. Immediately in the fall we will once again start the race for the construction of the 'Blue Corridor', which will start from the entry point connecting Albania and Montenegro, from Murriqani and to the exit point connecting Albania with Greece, in Kakavija" -said Balluku.
Croatian Minister Oleg Butković described the meeting as very successful, while underlining the readiness to cooperate in the implementation of these projects.
"We are available to cooperate, as we have gone through several phases, such as road payments and the construction of railways, which is one of the biggest challenges I have as a minister. "During these years we can say that we have made many steps forward in this system, so we are available to help you with our experiences and our experts, to integrate as soon as possible the railway system", he said.
The Croatian minister stressed that "without modern railways, our economy can not develop."/ibna