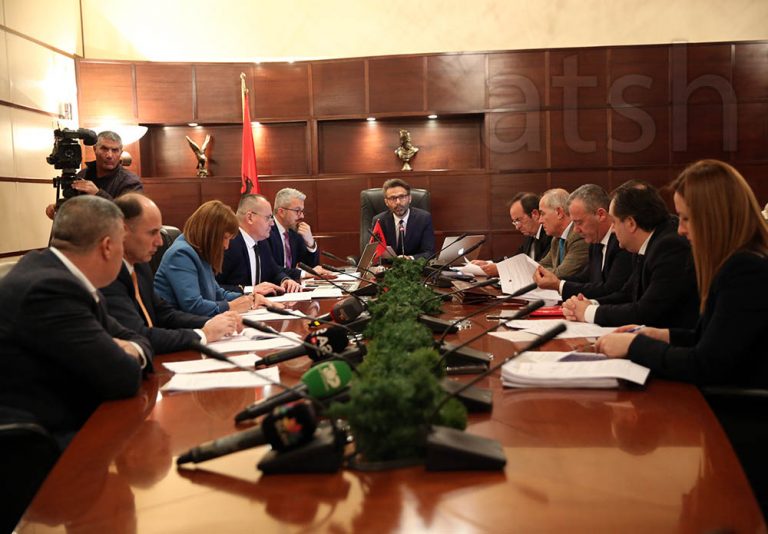 A priority for the Supreme Prosecutorial Council (SPC) for 2020 is to continue the process of selecting other prosecutors to meet the number of 15 prosecutors in the Special Prosecutor's Office, said SPC President Gent Ibrahimi during the annual presentation of the Council's annual report to the Parliament.
By the end of 2019, the SPC was able to appoint 9 out of the 15 required prosecutors to the Special Prosecutor's Office due to delays in the audit process. In the first 6 months of 2020, the SPC will appoint 3 more prosecutors. During the rest of the year, pending the completion of the audit process for candidates, the SPC will fill the remaining 3 vacancies, according to Gient Ibrahimi.
"We know that the activity of the Council during 2019 is characterized by the establishment of a Special Prosecutor's Office and the appointment of the Attorney General. As we are proud of the achievements in these two directions, we want to emphasize that the Council's activity was in fact much broader and deeper", Ibrahimi said.
To highlight some of the most important aspects of our work during 2019, I would like to emphasize the fact that, last year, we created a permanent control system for prosecutors, which, together with the disciplinary system, will be transformed step by step in the cornerstone of integrity in the prosecution system", Ibrahimi said.
He also said that "during this year we have laid the foundations of meritocracy in the prosecution system by drawing up rules, both complex and effective, for identifying and personalizing the professional results of prosecutors and the use these results as the sole basis for everyone in the Council decisions on a prosecutor's career./ibna