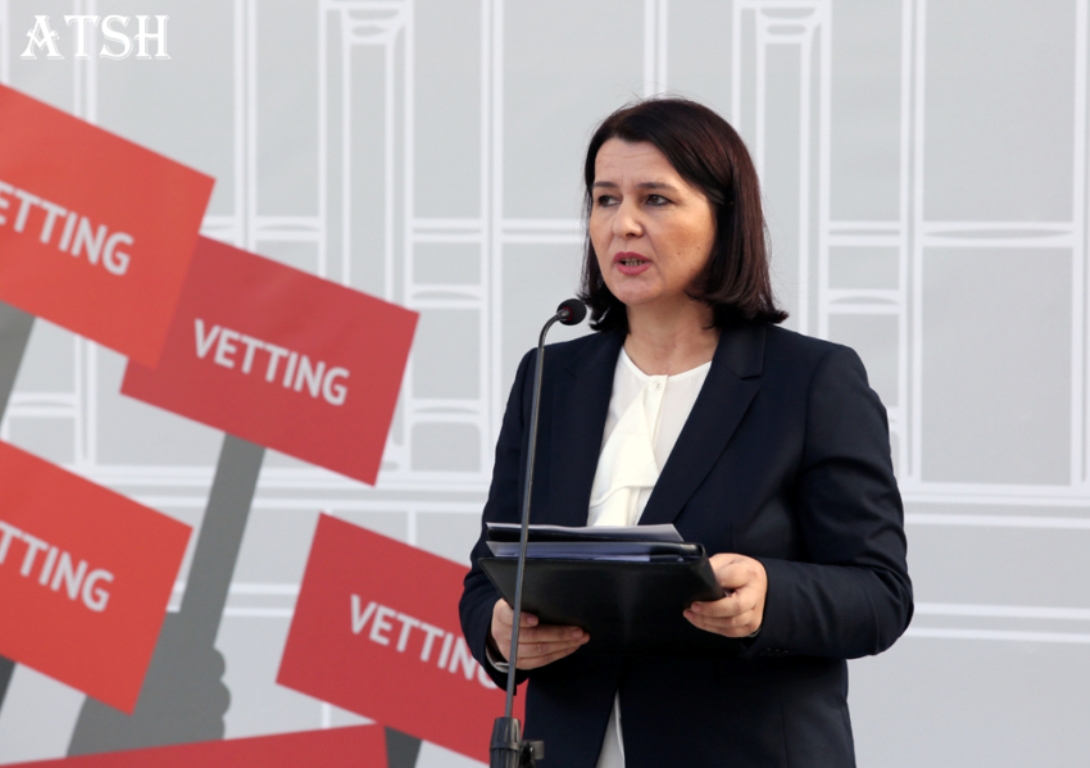 The vetting of judges and prosecutors has started in Albania. During the ceremony of inauguration of the building where this process will take place, chief justice of the Appellate College, Natasha Mulaj has publicly promised Albanian citizens that justice will be made.
"Justice will function for everyone", she said, adding that everything starts with the system.
"The public must have faith on the justice system. The mafia is not invincible, because everything has a beginning and an end, Falcone used to say", chief justice Mulaj said.
According to her, confidence on institutions of justice has fallen to an all time low and that now, a major  endeavor  will be made to change this.
Meanwhile, Theo Jacobs, representative of the monitoring group, said that the verdicts that will be handed by this group will be unbiased and objective.
On their part, ambassador of the European Union, Romana Vlahutin and the US ambassador, Donald Lu, said that this day is a great day for the country. /balkaneu.com/