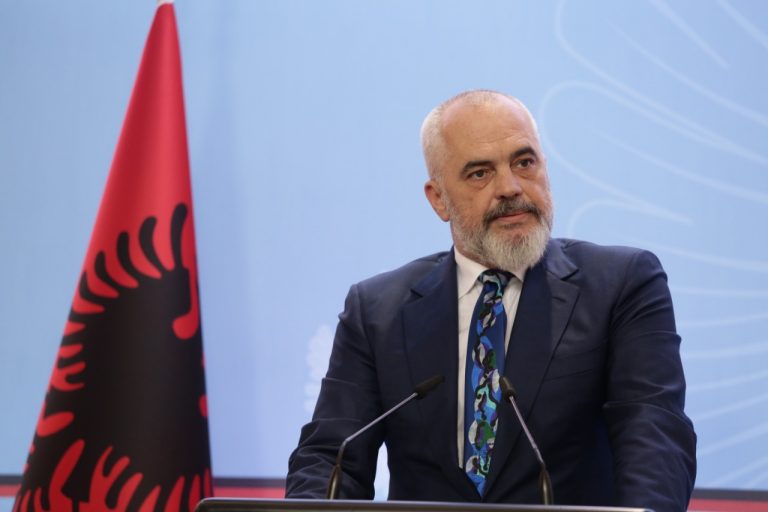 Albanian Prime Minister Edi Rama stated today in a press conference that "I and the Socialist Party will win the elections without having to make any decision and do anything that some people would say is an electoral stunt".
The Albanian Prime Minister stressed that "we are not working for the elections, but for the people; it is the people who choose: do they want to continue with us or go in search of 6 good things and 4 points?" referring to the program announced by Democratic Party leader Lulzim Basha.
"We are doing the right thing at the right time, because now we have the opportunities for that and much more. When I made my promises, I spoke of a vision and a program and a common path. You will all be the judges of what I have said and what I have done when my mission is completed, and it is far from being completed", Rama said.
Edi Rama went on to wonder where some of those claiming that he is making appearances now that the elections are approaching were when they saw him on the street, at construction sites or in the rain. "I have been on the streets since I took office to lead the Socialist Party doing my job as prime minister and, in my opinion, I have traveled more kilometers in Albania than any other prime minister since the establishment of the Albanian state in 1912, and I can prove it with facts", said the Albanian Prime Minister.
According to Rama, the elections are a process of the people, where it is the people who will decide.
"Our work is daily, my work doesn't stop until midnight. How are the elections related to these decisions? The conditions have been created now, so it is now that we will realize them. How do we do the tax exemption for small businesses first? On what basis? I promised the abolition of the excise tax in 2013 and it is being carried out today, I am the one who promised it and the one who's keeping that promise", Rama said.
The head of the government said that he does not promise lies, to hold back the tide, to receive votes, "I do it because I am convinced that I will fulfill them. The timing of their realization is not always in the hands of the prime minister, the government or the parliament, because life is dynamic, situations are dynamic, it is important that I have done what I have said. I do it and I will keep on doing it", Edi Rama concluded. /ibna