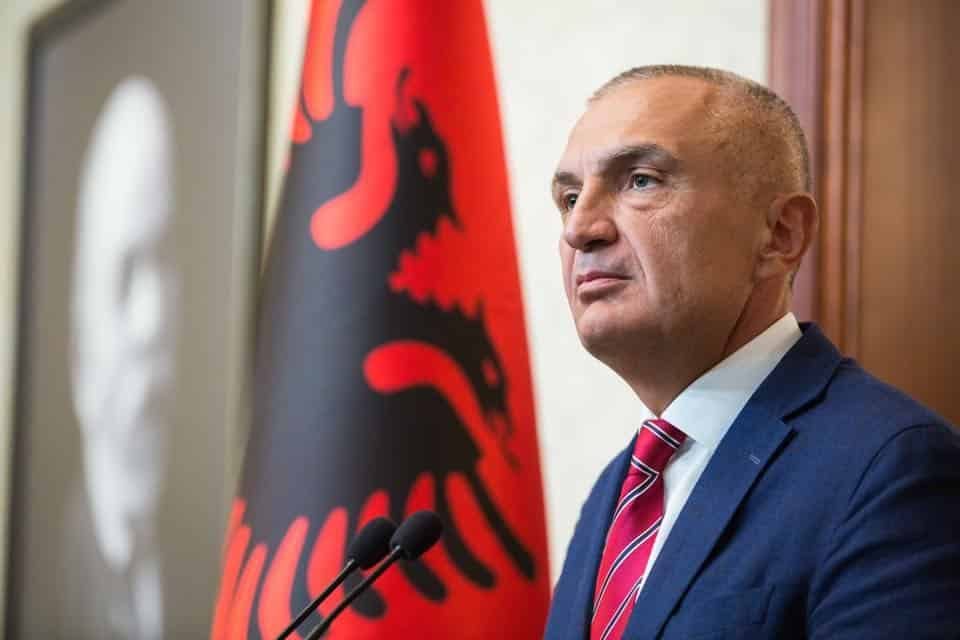 Albanian President Ilir Meta praised yesterday the measures taken by the government as appropriate, saying "the decision to declare a state of emergency is more than just, not only to protect the health of all Albanians, but also the state's interest in the long term".
In a televised interview, Meta said that "the economic package proposed by the government is absolutely positive, as it offers opportunities for rapid action to address the financial consequences of this situation".
Meta also spoke about discussions at the National Security Council about the situation created in the country by COVID-19.
He expressed the belief that this unusual situation is completely manageable if they all do their duty, in order to maintain the health of their family and neighbours.
"This meeting aimed at assessing the situation and improving the response mechanism in order to minimize the impact on citizens and the impact on the national economy, the family and citizens' rights", Meta said.
He also expressed his belief that "political unity at this time would be the best immunity to get rid of this virus and the dangers it poses to every citizen".
"In this respect, the unity that exists for me simply needs to be strengthened. Everyone is doing their best, such as the government that has the most responsibilities, including the Bank of Albania and, obviously, the opposition, through ideas and criticism. The aim is to encourage positive energy and to send messages of cooperation and optimism to the citizens. Thus making all Albanians aware that each of them has a duty to contribute to this battle, to hear and apply the messages and advice of the authorities. Not only on the streets, but also within the family, as it is about protecting ones health and the health of ones family, as well as the national and family economy", the Albanian President stressed.
Decisions on the economy published in the Government Gazette
Government decisions on measures against COVID-19 were published Wednesday night in the Government Gazette.
The three decisions that are addressed to the banking sector refer to "the amendment of the Risk Management Regulation on the activity of non-banking financial institutions", the changes to the Regulation "on Risk Management in the Financial Institutions' Activity" and finally on the amendment of the Regulation "on the management of credit risk by banks and branches of foreign banks". The aim is to extend the timeframe for repayment of loans by businesses and individuals to cope with difficulties during this period due to COVID-19./ibna