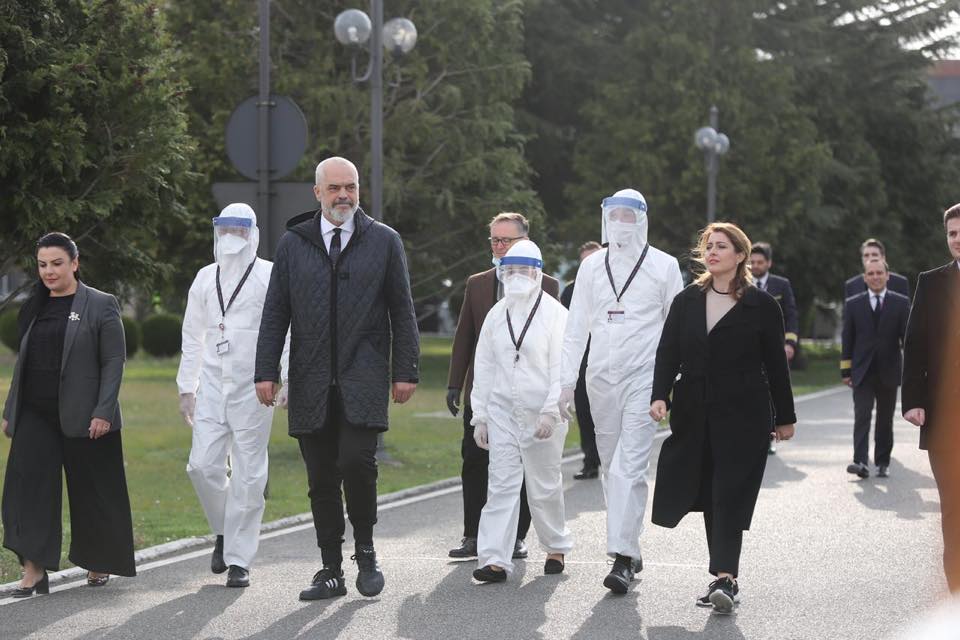 Italian MEPs sent a thank you letter to Albanian Prime Minister Edi Rama on Tuesday, for sending 30 doctors and nurses to Italy to assist the country's health authorities.
"Dear Mr. Prime Minister. We would like to express our personal appreciation for the deployment of dozens of health officials to Italy from the Republic of Albania", they stress.
"The presence of Albanian doctors and nurses in the most affected areas is a valuable gesture of friendship and brotherhood that always connects our countries", the MEPs say in the letter.
"Only together can we go through the emergency situation for COVID-19 and your efforts represent an essential contribution to achieving this common goal", they emphasize.
The MEPs point out that "the solidarity you have shown is an expression of the important values ​​that inspired the birth of the European Union. We welcomed the Council's decision to formally launch Albania's accession negotiations with the EU and look forward to seeing Albania in the European Community soon. Thank you for your help", concludes the letter from the Italian MEPs/ibna