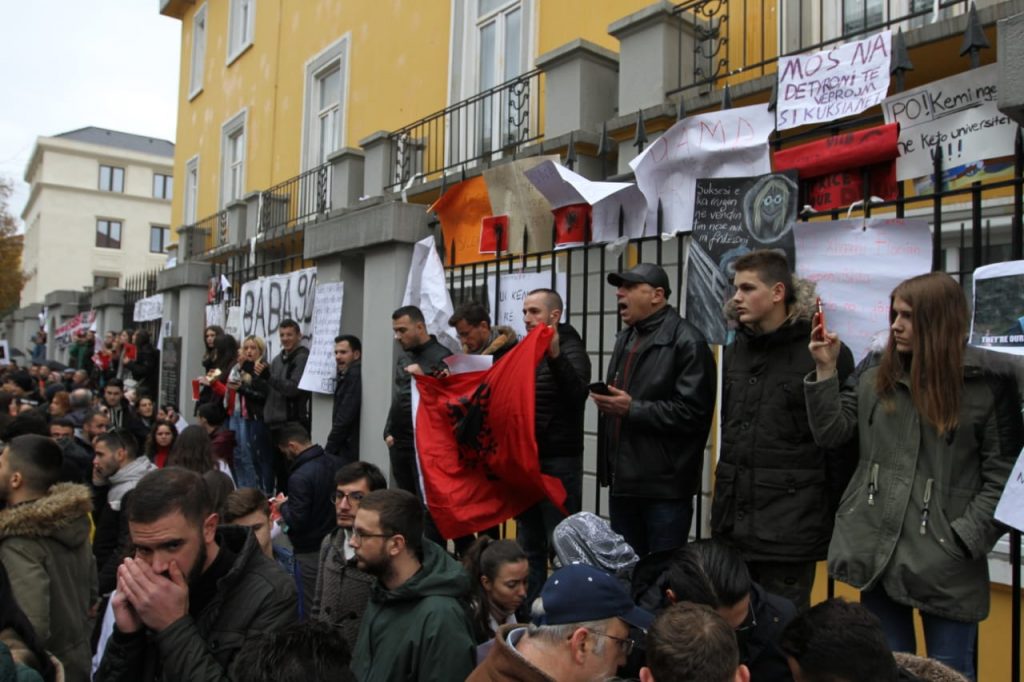 It's been several days now that Albania has been swept by a wave of protests which have continued even today.
The most important one is the students' protest. Students have addressed a list of demands to key institutions in the country and they seem determined to have them delivered.
For days now, students are protesting in front of the ministry of Education. The protest has been peaceful, while students have also invited citizens and other students to join their protest.
Meanwhile, protests have taken place in other cities too. In Shkoder, protests are being held against the rise of fuel prices, economic hardship and other problems.
Meanwhile, the Prime Minister of the country, Edi Rama has reacted about this situation saying that dialogue is necessary.
"It's impossible to realize common goals through ultimatums", he says. /ibna/