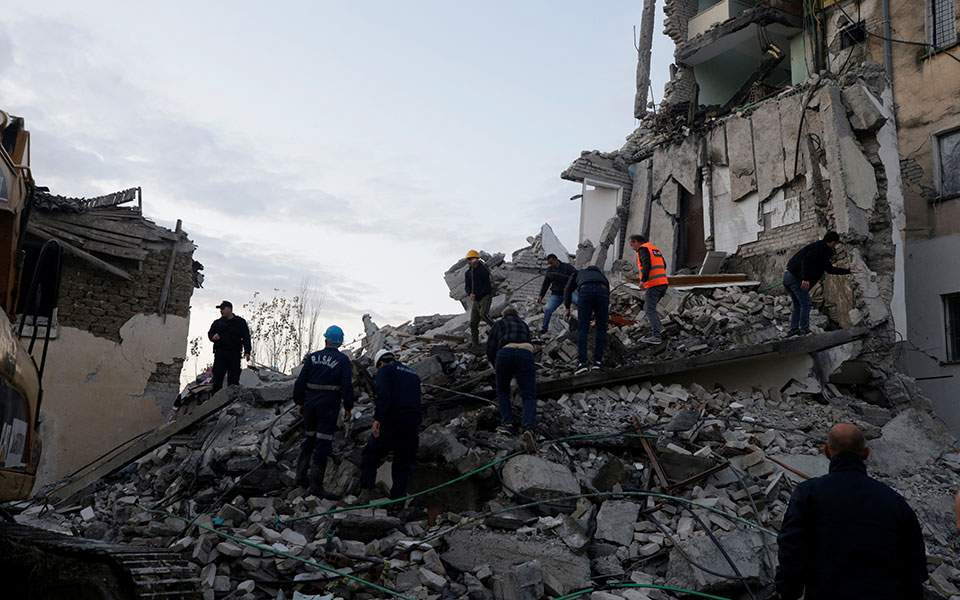 Engineers, Special Forces men and Rescue Specialists continue to search in the ruins at Durres's Thumana, while outside help is slowly reaching the affected areas.
As announced by the chairman of the Taulant Balla Socialist Party parliamentary group, the Romanian government has launched an aircraft mission with 52 emergency personnel and supplies for those affected.
Kosovo's Defence Minister Rrustem Berisha expressed his condolences to the families of the victims and to the Albanian Government, announcing that the KFS task force has already begun to assist the affected areas.
"I have been officially informed by the Albanian authorities of the earthquake and its consequences in Albania. Unfortunately, the earthquake has caused the loss of lives and great material damage. We extend our condolences to the families of the victims and to the Government of Albania, demonstrating our readiness to assist in this situation", Berisha said.
Greece has already launched two disaster response units, one in Ioannina and one in Athens, and Greek Foreign Minister Nikos Dendias is expected in Tirana in the afternoon.
Turkey's Ambassador to Tirana Murat Ahmet Yoruk in a statement to Anadolu noted that he has been in contact with the Turkish Presidency and is preparing a rescue team and medical staff to help with the evacuation of people from the rubble./ibna