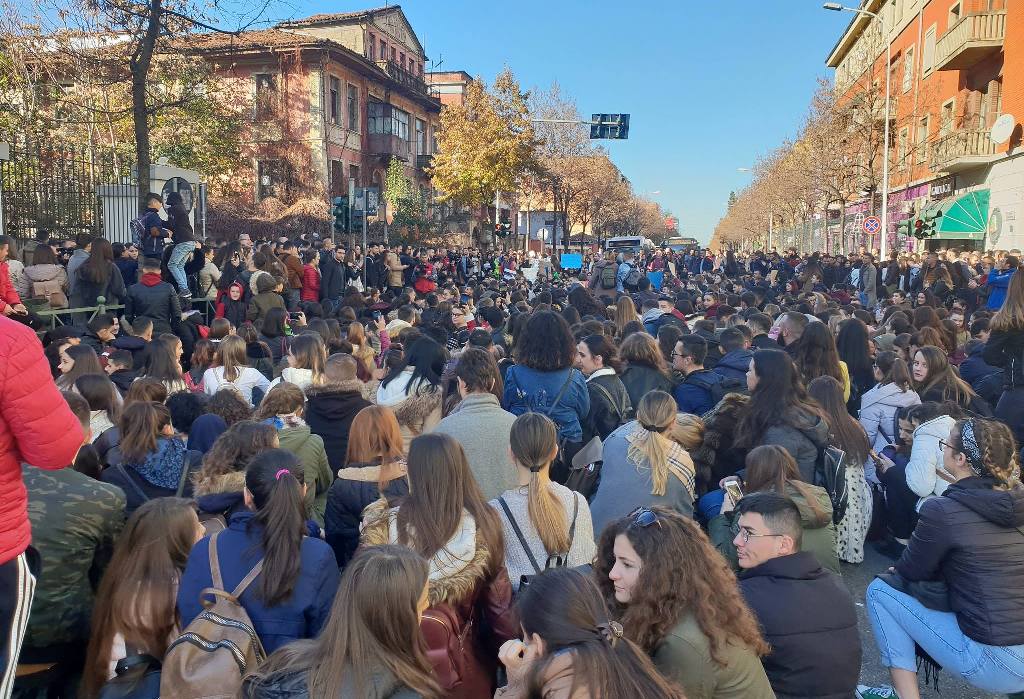 While students from public universities in Albania have protested today in front of Parliament, President Ilir Meta has decided not to sign the 2019 budget bill and sent it back to parliament for revision.
"Closely following the recent political situation in the country and considering the broad public consensus that exists on the rights of students, which have been considered by all political actors as legitimate rights, the President has decided to send the budget 2019 bill back to parliament for revision", the president's office announced in a statement.
Meanwhile, the president's office added that it has full confidence that "Parliament of Albania will reflect for a more inclusive collaboration in order to deliver students' demands and uphold public interest".
Meanwhile, PM Edi Rama has immediately reacted by sending a fresh invitation to students for dialogue.
In the recent days, students from public universities in the country have held protests asking the government to meet a list of 8 demands, which includes the scrapping of several tuition fees and improvement of living conditions for students. Meanwhile, the Prime Minister has constantly invited students to start dialogue, but students have refused his invitation, declaring that the only thing that the government should do is deliver their demands. /ibna/