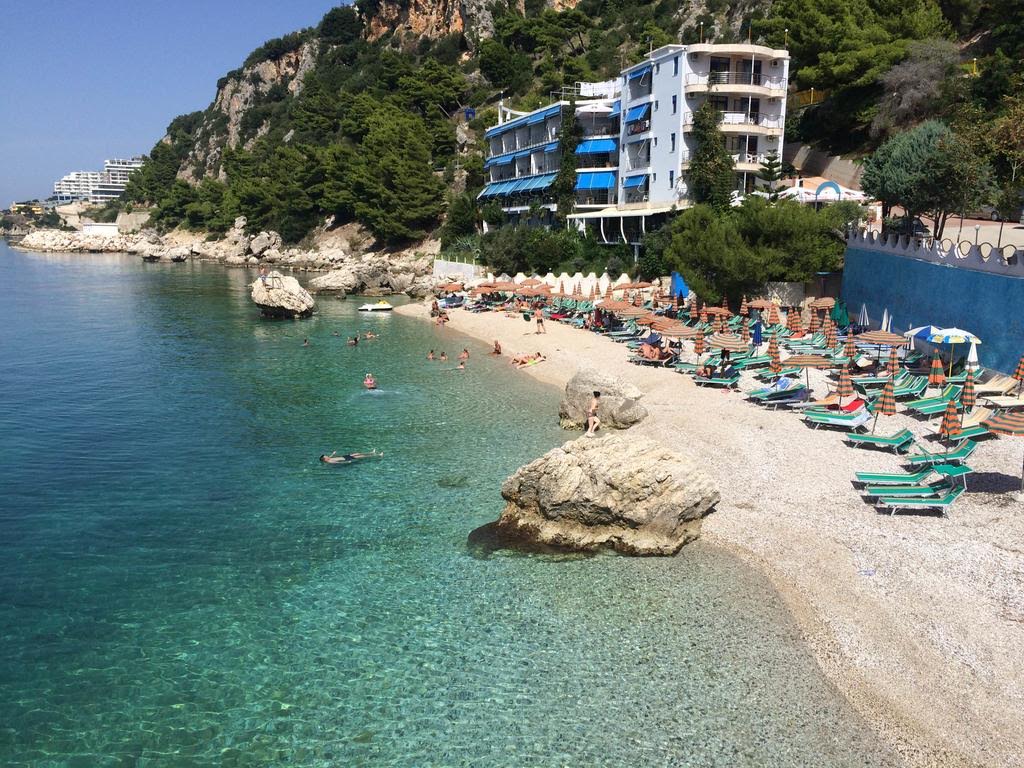 Up to 6 million foreign tourists will "swarm" Albania in the next four years, spending 30 million nights in the country's hotels and hostels. Meanwhile, five new resorts and hotels with 4 and 5 stars, will certainly create a new reality of luxury tourism. The objective of all this is for tourism to generate 1.789 million worth of revenues until 2022. On top of this, there will also be 300 thousand new jobs in this industry.
These are only some of the figures that government experts have projected in the national strategy draft for the sustainable development of tourism from 2018 until 2022. According to them, this document follows several others drafted in previous years for this sector, which have not been functional. "Strategy for tourism 1993-2010 was difficult to be implemented and no efforts were made to fulfill the vision that it embodied. Meanwhile, in the 2002-2012 strategy, only a part of the objectives were delivered. There were shortcomings in delivering the vision and in delivering quality and structural objectives, which failed to deliver the principles of sustainable development of tourism", they also say regarding the three strategies drafted so far by the Albanian government about tourism.
The battle between state and businesses, how many operators does Albania currently have?
 The head of the Association of Albanian Tour Operators, Rrahman Kasa, told Albanian Free Press that he is against the government's Strategy on Tourism and its figures concerning tour operators
Only one tour operator for the district of Korça or the district of Shkodra. Both of these districts are important in the aspect of tourism for the country. Districts such as Lezha have no tour operators, while Fier has only one. These are some of the figures that government experts submit in the document of the national Strategy for sustainable development of tourism 2018-2022, but businesses operating in the area of tourism do not seem to agree with this. The head of the Association of Albanian Tour Operators, RrahmanKasa told Albanian Free Press that: "Our data show that there are many tour operators. There are tour operators in Peshkopia and even in Burrel", he says.
"I don't know where they have found that strategic document, but I have contested it. None of the representatives of our association have been present in the presentation. We have not supported this strategy", he further adds, explaining the government experts surely refer to data concerning new licenses. "They must be referring to tour operators under the new law, who are issued a new license at the National Business Center. So far, Albania has had no licensed tour operators. The operators in question have just claimed to be tour operators, because in order to be a licensed tour operator is something else", Kasa further explains. Let us recall that the official figure provided by the Albanian government concerning tour operators is 46 nationwide, while according to these figures, the number of travel agents is 154. As far as their distribution is concerned, the majority of them are based in Tirana with 33 operators and 103 travel agents. This is a significant number even when compared to other districts such Durres, which ranks second on the list, but with only 3 tour operators and 21 travel agents. "Today, in Albania there are 252 certified tour operators, out of which: 137 national operators, 61 local ones, while the rest fall under other categories", are some of the other figures that government experts communicate for operators currently active in the industry of tourism.