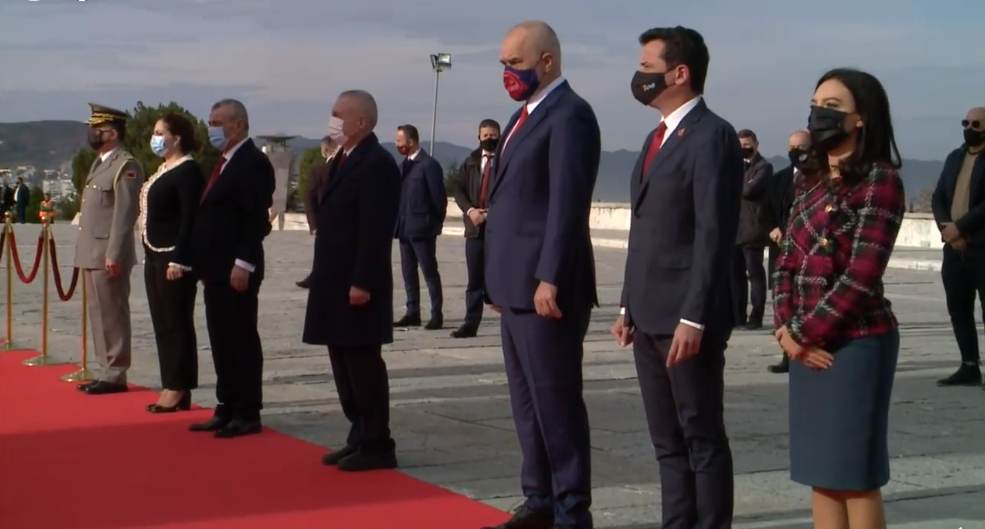 The festivities on the Day of the Liberation of Albania from the Nazi occupiers have been completed in accordance to restrictive measures due to the coronavirus pandemic,.
On November 28th, the Left in Albania celebrates Independence Day, while on November 29th it celebrates Liberation Day. The Right celebrates both anniversaries on November 28th, while the Albanian political leadership celebrates the country's Liberation Day separately, although November 29th is the official date of commemoration of this day.
In honor of the day, high state officials paid tribute on Sunday and laid wreaths at the "Mother Albania" monument at the Martyrs' Cemetery.
President Ilir Meta, the President of the Assembly Gramoz Ruçi, Prime Minister Edi Rama, the Minister of Defense, Olta Xhaçka, the Minister of Parliamentary Relations, Elisa Spiropali, and the Mayor of Tirana, Erion Veliaj, paid tribute to an official atmosphere and gratitude. for the work of the witnesses.
"Glory to the martyrs of the homeland," said Prime Minister Rama. /ibna