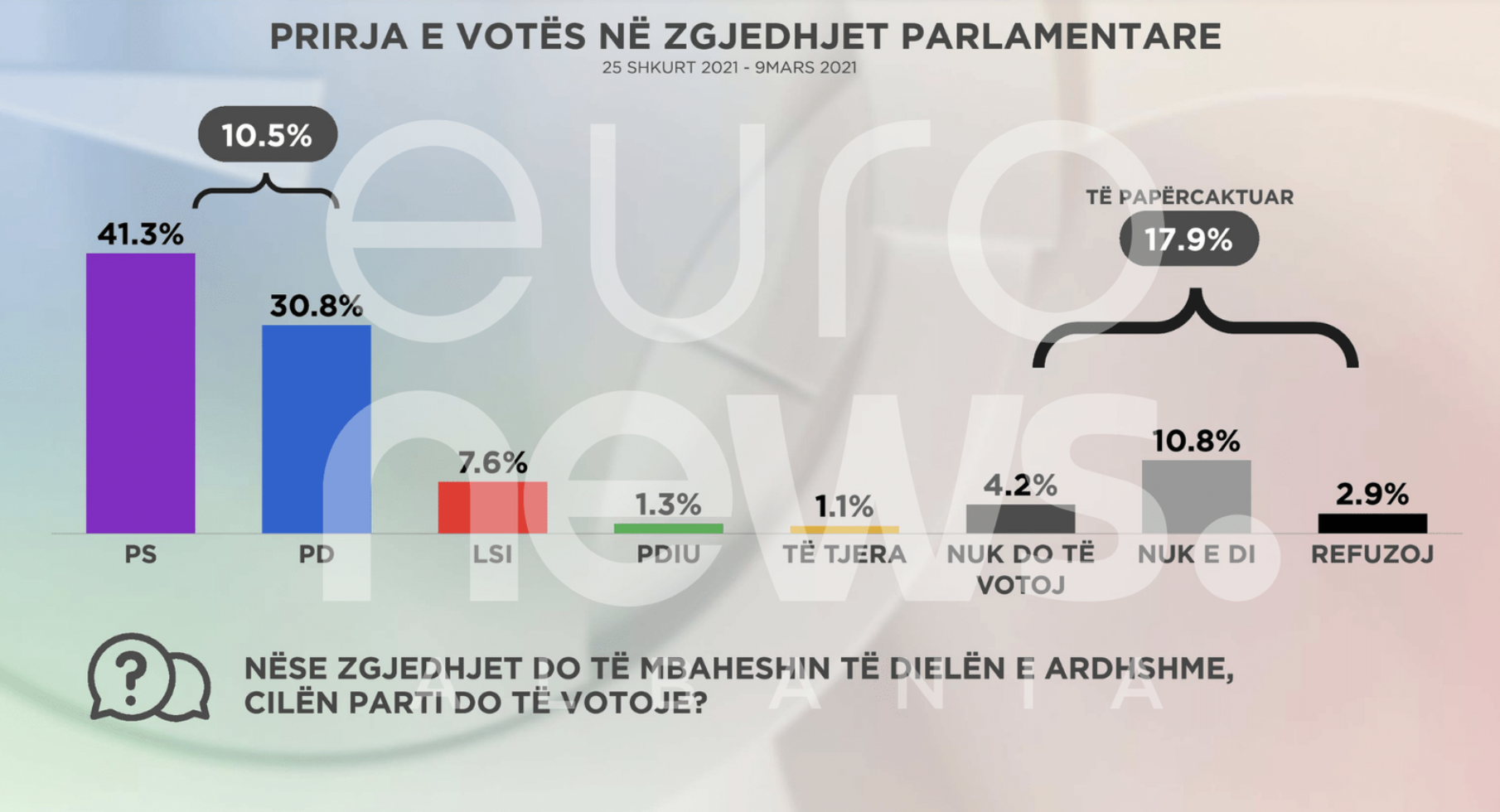 In a new poll released by MRB, asked about their voting intentions if elections were to be held on Sunday, 41.3% stated they would choose Edi Rama's Socialist Party.
This was MRB's third national poll for Euronews Albania on Albanians' voting intentions in the April 25th elections. The MRB survey was conducted between February 25 and March 9 in 12 regions across the country on a sample of 1,600 people.
According to the survey that provides an overview of current public attitudes, Edi Rama's Socialist Party (PS) would receive 41.3% of the vote, Lulzim Basha's Democratic Party (DP) would garner 30.8%, the Socialist Movement for Integration (LSI) of Monika Kryemadhi 7.6% and the Party for Justice, Integration and Unity (PDIU) 1.3%.
Compared to the January and February results, the LSI recorded a 2.7% dip, while the DP gained ground by 2.6%; the SP's figures recorded small fluctuations.
The undecided votes, meaning those who answered they would not vote, do not know or refused to answer, are at 17.9%, an upward tendency compared to the first two polls in which the undecided were 16.1% and 17%, in January and February respectively.
With the shrinkage of undecided votes, MRB estimates that the Socialist Party (PS) will receive 48.4%, the Democratic Party (PD) 38.3% and the Socialist Movement for Integration (LSI) 9.4%. /ibna
Source: Euronews Albania