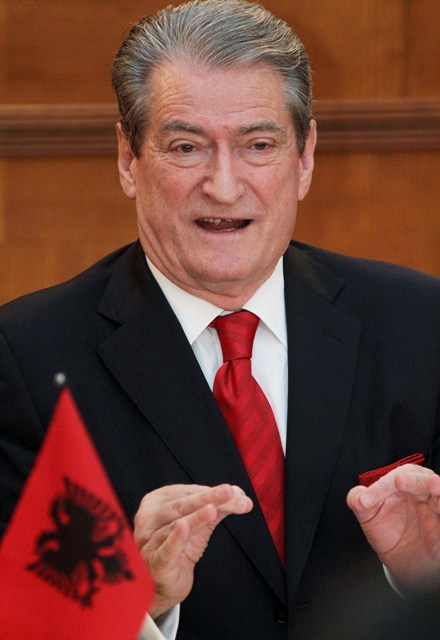 Tirana, May 23, 2013
The Ministers of Foreign Affairs of 4 countries, Albania, Montenegro, Bosnia and Herzegovina and Croatia signed this afternoon the memorandum of understanding on the Trans Adriatic Pipeline Project.
The agreement for the Ionian-Adriatic Pipeline was hailed by Prime Minister Sali Berisha who said, "TAP has all opportunities to be the winning project. It's an excellent project.
The memorandum that we signed today with the consensus of the Italian and Greek government, is a testimony of harmony that we have in the region. The memorandum that we're signing conveys the spirit of cooperation and I have the impression that decision makers will bear this in mind".
Prime Minister Sali Berisha considered the endorsement of the memorandum as "a proof of the appetite for gas."
The memorandum was signed by the Albanian Minister of Foreign Affairs, Aldo Bumci, by the Montenegrin Foreign Minister, Igor Luksic, by the Foreign Minister of Bosnia and Herzegovina, Zlatko Lagumszija and by the Foreign Minister of Croatia, Joshko Klisovic.
Shah Deniz Consortium is planning to take a decision within the month of June in order to determine the itinerary of the pipeline which will bring gas from Azerbaijan to Europe.
The Trans Adriatic Pipeline will start in 2015 the section that goes through Albania and the construction will last 3.5 years. The pipeline will be operational starting from 2018. This if TAP wins against Nabucco. /ibna/