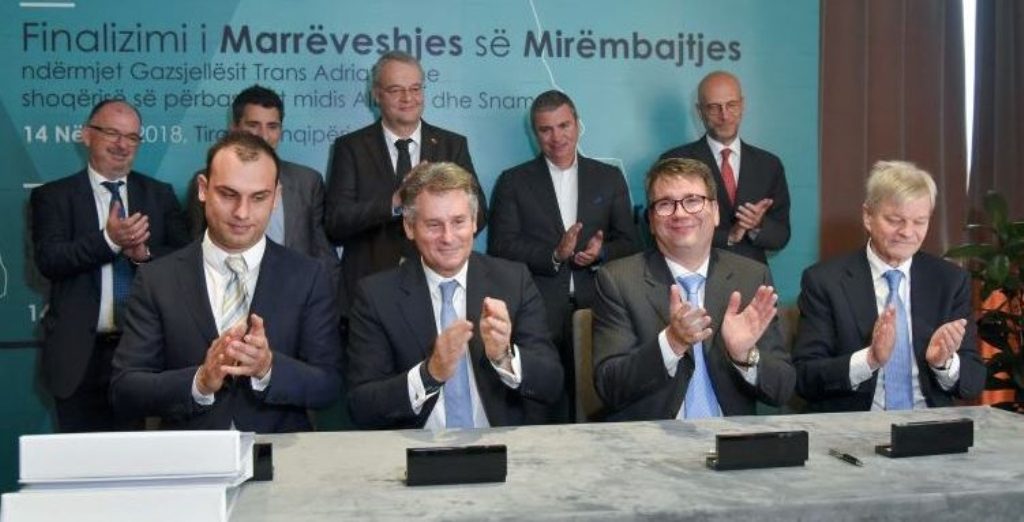 The agreement for the maintenance of the Trans-Adriatic Pipeline system in the Albanian territory has been signed today between Albanian state owned company "Albgaz" and the Italian company "Snam".
On his part, the Albanian minister of Infrastructure and Energy, Damian Gjiknuri considered this agreement as very important for the future of gas in Albania.
"I would consider this to be a milestone in the success of this complex project. For the first time, an Albanian company such as Albgaz, with the assistance of the Italian company SNAM, will undertake such an important service for such an important project like TAP. We're creating an added value not only from an economic point of view, but above all in terms of what Albania needs to keep qualified people in the country", he said.
Meanwhile, TAP's Managing Director, Luca Scieppati said that: "I'm really happy that today we're taking another step forward in delivering these strategic phases which bring us closer to the moment when it all becomes operational in 2020. TAP offers a great contribution for the development of the Albanian gas market"./ibna/