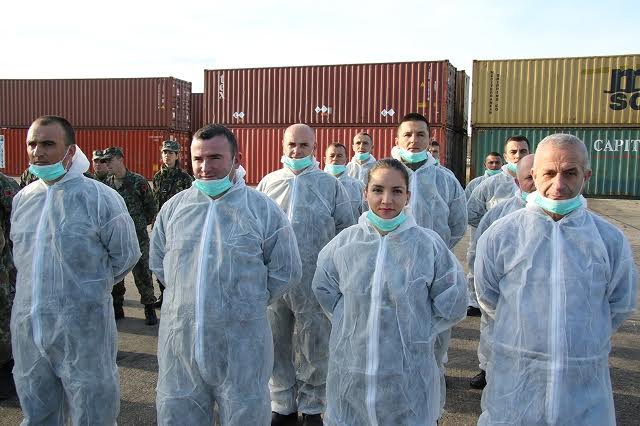 Chemical substances and armaments of the Albanian army are being tried to be reduced by demolishing them. A part of them are being destroyed, but dangerous ones such as napalm are an evident risk for the country.
The Ministry of Defence says that it is seriously working to demolish dangerous military chemicals. This ministry has started a process today to remove from the country around 160 tons of coagulator and xylenol, which when they are mixed, they generate napalm.
They are packaged and have been safely stored in the port of Durres, ready to be taken to France.
The removal of these dangerous military chemicals is being done with the support of OSCE, which has backed the process of demilitarization in Albania since 2008, when the demolition of excess ammunition and dangerous chemical substances started.
Earlier, in May 2015, Albania carried out the demolition of 116 tons of dangerous chemicals and the demolition of 60 tons of mélange, a toxic compound of rocket fuel. /balkaneu.com/