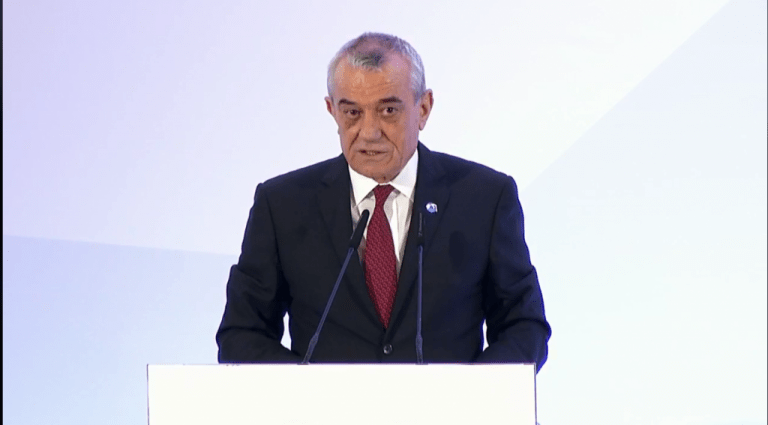 On the occasion of the Republic Day of Turkey, the President of the Albanian Parliament Gramoz Ruçi penned a congratulatory letter to the President of the Grand National Assembly of Turkey, Mustafa Şentop.
"The proclamation of the Turkish Republic by the great politician Mustafa Kemal Ataturk, almost one century ago, on 29 October 1923, constituted a historic success for Turkey. As the first President of the Republic of Turkey, Ataturk laid the foundations for an independent, secular, modern state and paved the ground for the development of liberal and democratic tendencies in Turkey", Ruçi said.
"The Albanian people and the Albanian Parliament rejoice in the achievements of their friend Turkey, Albania's NATO partner, and wish further progress in the path towards development, prosperity and democracy, and welcome the increased contribution to peace, stability and security in the area and beyond", Ruçi notes.
Ruçi adds that "the establishment of the Republic of Turkey is being celebrated at a difficult time for Turkey, Albania, the region, Europe and the world, in the fight against the COVID-19 pandemic. As we have had the pleasure of discussing, we hope and wish our countries and the other peoples of the planet to emerge victorious from this difficult battle and return to normal life".
"I am also pleased to note that the Albanian Parliament and the Grand National Assembly of Turkey have resumed and will continue to intensify their excellent co-operation", the President of the Assembly Gramoz Ruçi concludes in his congratulatory letter. /ibna