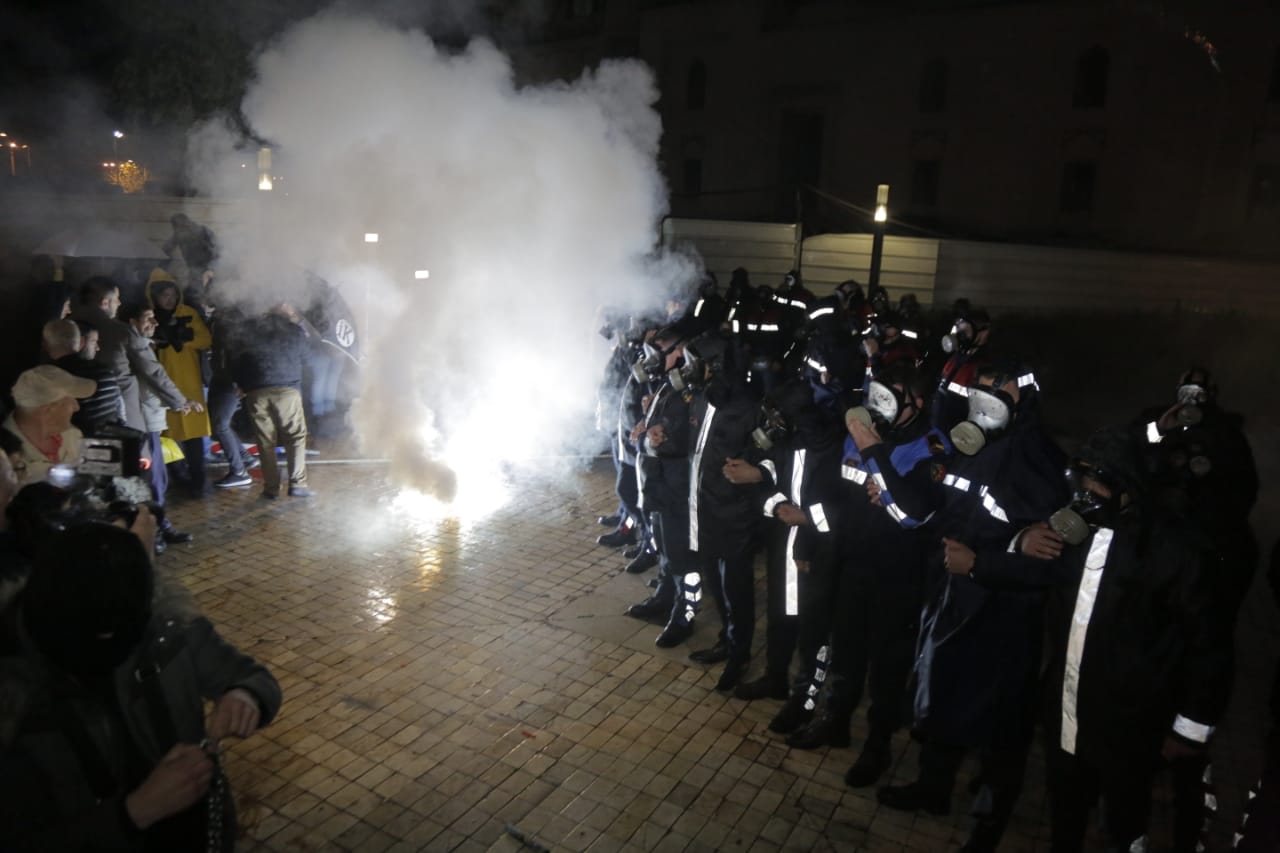 On Sunday, opposition in Albania organized another anti-government demonstration in the capital in a bid to overthrow current government led by the socialist Prime Minister, Edi Rama.
The demonstration started in front of the Prime Minister's office. In his speech in front of a large crowd of protesters and opposition supporters, the chairman of the Democratic Party, Lulzim Basha urged Prime Minister Edi Rama to resign and declared that this would be the only way for the country to hold free and fair elections.
After leaving the main boulevard, protesters marched towards the parliament building where violent clashes began. Demonstrators threw smoke bombs, firecrackers and other explosive materials towards parliament. Some protesters even attempted to break the security cordon, while riot police reacted by using water cannons and tear gas. This situation lasted for about two hours. A considerable number of protesters and police officers remained injured and were rushed to hospital.
At the end of the protest, the democrat leader gathered along with protesters in front of his party's headquarters where he delivered a second speech.
"In the next protest, people will have their say. The whole world knows that power has been seized through the use of violence. We can never accept this", Basha said, announcing that the next opposition's demonstration will be on June 8.
Meanwhile, the protest also sparked the reaction of the US embassy in Tirana, which condemned the use of violence.
"The US Embassy condemns the violence taking place during tonight's protest. Peaceful assembly and the right to petition the government are hallmarks of healthy democracies, but they are rights that must be exercised peacefully. The use of pyrotechnics, especially when aimed at police is not a peaceful act, is unacceptable and undemocratic. We call on the organizers of the protest to stop the violent acts and engage in constructive dialogue", the US Embassy's statement reads. /ibna/