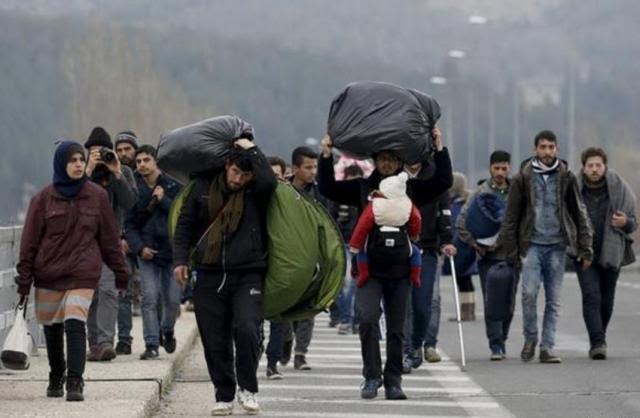 Albanians, who 25 years ago emigrated to Italy and Greece, are in different positions now. At that time, the neighboring countries opened their doors for them. Today, Albania doesn't allow refugees to use the country as transit
Tirana, 11 March 2016/Independent Balkan News Agency
By Edison Kurani
The European Union is not planning to replace the closed Balkan route of the Former Yugoslav Republic of Macedonia with Albania.
The head of the European Union office at the Ministry of Foreign Affairs, Sokol Dedja, says that this is good news, because according to him, an uncontrolled flux not only is not a solution, but it is also impossible to manage it.
Dedja says that Albania will act in line with the European directive of the agenda for refugees which will be finalized on March 17.
He adds that Albania is prepared for strict border controls such as it is required by the preliminary document of European leaders on March 7.
So far, there have been no requests by the EU to accept contingents of refugees. Albanian authorities continue their talks on a diplomatic level.
Albanian police has increased the presence of its forces on the border with Greece, by checking every vehicle or person that enters and leaves the country.
In the recent days, a Memorandum of understanding will be signed on a level of ministers between Albania and Italy for the strengthening of border police.
Next week, joint controls will start with Italian police. Since the Italian-Greek war, this is the first time that Italian soldiers return to this border.
Thousands of refugees from war zones have arrived in Greece. They are trying to cross to Northern Europe through the Balkans, in an attempt for a safer life.
Albanians, who 25 years ago emigrated to Italy and Greece, are in different positions now. At that time, the neighboring countries opened their doors for them. Today, Albania doesn't allow refugees to use the country as transit. /ibna/