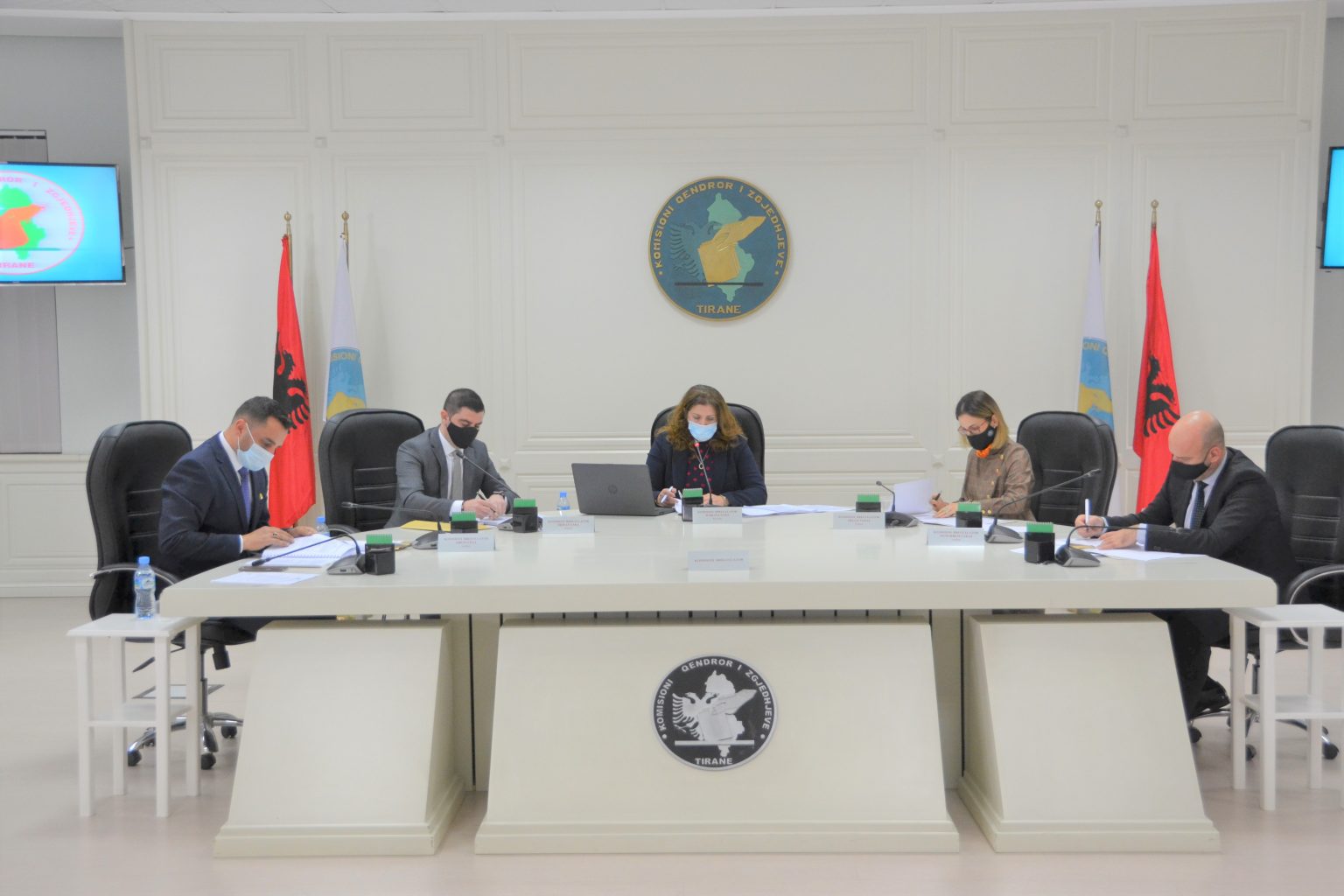 The Regulatory Commission today approved the type and technical features of the electronic voting and counting systems and the equipment for the April 25 elections.
Today, the Regulatory Commission convened on the draft decision "On the type and technical features to be met by the electronic systems and voting and counting equipment supplied and used in the elections in the Republic of Albania". The draft decision was presented by State Election Commissioner Ilirjan Celibashi and Deputy Commissioner Lealba Pelinku.
The Regulatory Commission unanimously decided that, in the 25 April 2021 Assembly elections, the pilot voting and counting process which should include not less than 10% and not more than 20% of the voters, will be conducted through the system and/or electronic equipment, in accordance with the definitions approved by this decision", the press office of the Central Election Commission announced today.
The Electronic Voting and Results Management System (SEMVR) will be implemented for electronic voting and counting, with the use of Electronic Voting and Counting Equipment (PEVN).
Through the PENV, the system will allow electronic voting while providing accurate and fast calculation of the results at the level of the Voting Center, after the closing of the voting process in each polling station.
The electronic voting and counting process should be based on and respect the same voting and counting principles that are performed in manual conditions, as well as provide clarity and ease of use to voters.
The Electronic Voting and Results Management System must operate in exclusive and inaccessible equipment and network, and be located in the premises of the Central Election Commission.
It should also allow for the complete configuration of electronic voting and counting  devices (PEVN), as well as the secure collection of data from all the PEVNs.
The identification process and the voting and electronic counting process shall constitute completely separate procedures, in order to prevent voters from being linked to the voting process.
Furthermore, the decision adopted by the Regulatory Committee determines a series of technical features of electronic voting and counting systems and equipment that will be used in the elections for the Assembly. /ibna