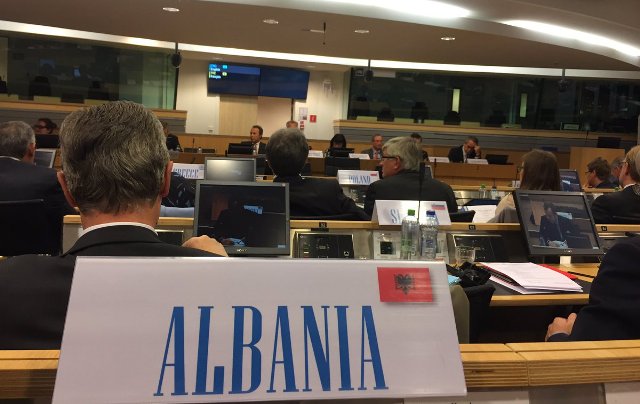 Tirana, 19 October 2016/Independent Balkan News Agency
Albania has been readmitted as a full member of the European Parliament of Enterprises-Eurochambers. The decision was announced these days in the fourth session of proceedings dubbed "Europe needs business. Business needs Europe".
Present in the summit were 750 businesses from 45 European countries.
A delegation with 9 representatives of the most successful businesses represented Albania during the Eurochambers proceedings.
The head of the Chamber of Commerce and Industry, Nikolin Jaka says that participation in the Eurochambers was very important. "Albanian citizens and enterprise have now found their path, which is integration and accession in the EU", Mr. Jaka says.
The participation in the summit is also commented by some of the founders of important businesses in Albania.
Businessman Gjergji Gjika says that the participation of the Albanian business for the second time in the Eurochambers is very important.
United and represented in a decent way in the Eurochambers, Albanian businesses now have more opportunities of cooperation and to create a sustainable climate for a country such as Albania, that wants to become a full member of the European market with 500 million consumers.
This objective is also assisted by the fact that Albania was readmitted in the family of Eurochambers, as a full members after several years of being suspended.
Businesswoman Donika Mici says that we're an EU candidate member country and enterprise must go hand to hand with politics. "By being united, entrepreneurs manage to demand their rights in order to enjoy Europe's benefits". /balkaneu.com/