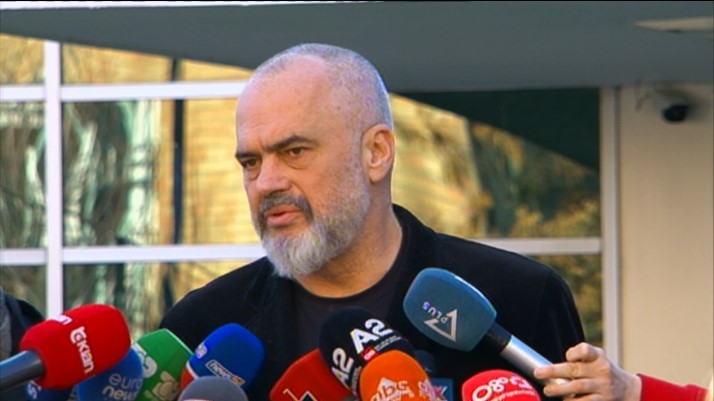 Albanian Prime Minister Edi Rama said on Wednesday that the next ten days would be crucial and decisive on whether the pandemic would further spread or the curve would begin to flatten.
"The next ten days will be decisive in figuring out the fight against COVID-19 infections and creating an overview of how deep the enemy can go", Rama said in a televised interview.
Albania's Prime Minister noted that it was impossible to predict what will happen in the future.
"We all have the right to know everything, but what we need to know more than anything is that this is a war and we must resist the existence. Life is the top priority. Protecting the lives of everyone and everyone protecting the people around them is a priority", said Edi Rama, adding that the current number of cases shows that drastic measures are bearing fruit.
"There is a feeling that this is over and many are asking why we should continue to stay home, as the number of people infected is low and the catastrophic scenario has not been realized as the death toll is much lower than the prediction. But these figures show nothing, as long as the enemy is still around. However, these figures clearly show that our measures are working", he explained.
Speaking about the measures the government is expected to take in the coming days, Rama said we must be careful not to take the wrong steps, as our resources are not unlimited.
Earlier, the National Security Council converged on the initiative of Albanian President Ilir Meta, where views were exchanged on the coronavirus epidemic, as well as on policies to counter the impact of the pandemic.
Albanian Prime Minister Edi Rama said after the meeting that "we participated in a constructive process of exchanging views with the leader of the Democratic Party, although we did not agree on all the proposals".
In a televised interview, Rama said that "If the country's political representatives show the same the attitude and readiness as at the National Security Council meeting on a daily basis, I assure you that politics would be far less interesting to those who view it as a matter of scandalous communications and a scandalous waste of time".
Edi Rama emphasized that "during the meeting we expressed our willingness to provide information on the concerns expressed by Democratic Party representatives before sharing them with citizens in order to avoid political events that are worthless at times of peace and are honored during war; in terms of morality as crimes they are transformed into crimes". /ibna