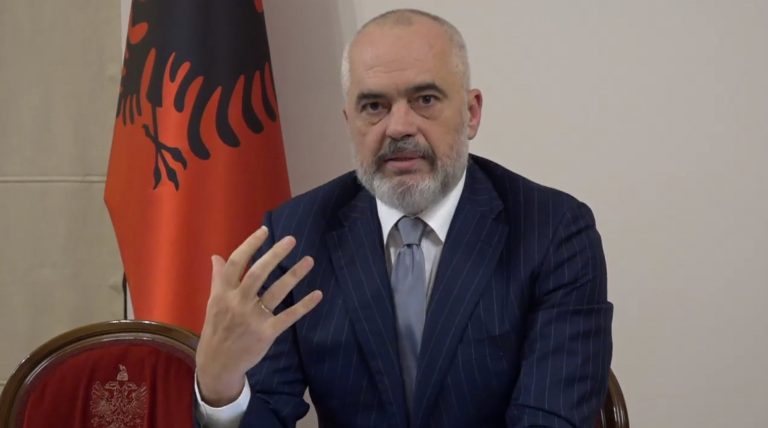 Albania's Prime Minister Edi Rama will be in Kosovo on Monday for a last-minute visit, where he is scheduled to meet with President Hashim Thaci, Prime Minister Avdullah Hoti, the leader of the Democratic Party (PDK) Kadri Veseli, the leader of the Social Democratic Initiative Fatmir Limaj and Vjosa Osmani of the Democratic Union of Kosovo.
Edi Rama's visit comes at a critical time for Kosovo after allegations made by The Hague-based Special Prosecutor's Office against President Hashim Thaci, PDK leader Kadri Veseli and many others for war crimes and crimes against humanity.
During his speech in the Albanian Parliament, the Albanian Prime Minister described the accusation against the President of Kosovo, Hashim Thaci, and the President of the PDK, Kadri Veseli, as "selective and experimental international justice", expressing his support both to Veseli and Thaci regarding the UCK fight.
Albanian President Ilir Meta also voiced his support for UCK, who called the Kosovo Liberation Army's war "pure" and "fair"./ibna