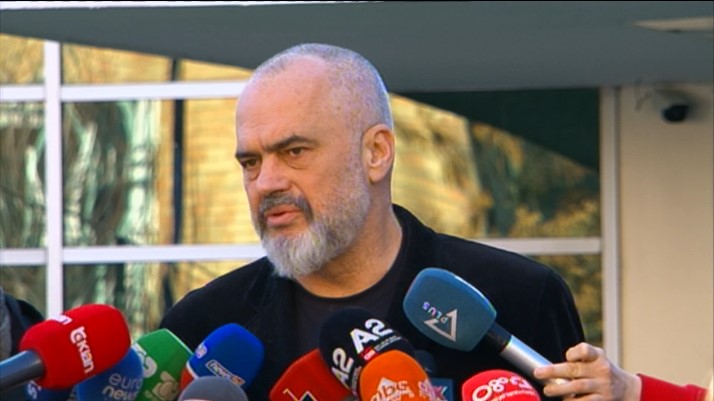 Albanian Prime Minister Edi Rama, following a meeting of the Socialist Party leadership, in his statements to reporters expressed his readiness to speak with the opposition.
Rama pointed out that the Democratic Party itself had decided to leave Parliament and thus suffered serious damage, with the government having been voted to govern rather than wait for others to wake up. According to the prime minister, it would be good for the Democratic Party to be in Parliament, although its absence has not created a vacuum for its functioning.
"I think there is no gap in the country, the Assembly is working, the legislative process is moving forward, we are pushing for reforms with the priorities we have set. It would be nice if the Democratic Party was in Parliament, but it decided to step down. It is a decision that according to all accounts has seriously damaged the Democratic Party, obviously did not improve the political life of the country but it didn't create a malfunction, though it could have worked better; but we are always ready to sit down, talk, listen when there are positive ideas, but we are doomed to lead, waiting for someone to wake up or lie down instead of coming to work", Rama said.
Regarding the opposition's proposal for electoral reform, Rama said all ideas are legal, but the obligation, not the desire or the idea, is to implement the OSCE recommendations.
"Here we have nothing to discuss… we just have to apply the recommendations. We were open to listen to the versions of each party about how they read it, but no doubt, we will de-politicize the electoral commissions in the next elections. The parties will not be able to intervene and then the other things will matter and that is what's important", Rama said./ibna