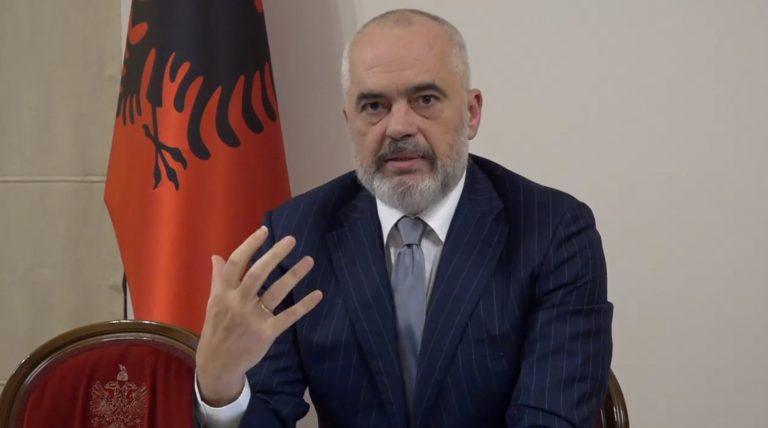 The Washington-based Atlantic Council held a teleconference with the leaders of the six Western Balkan countries, who discussed co-operation in tackling the pandemic situation.
The US special envoy for the region, Matthew Palmer, reiterated his support for these countries' accession processes, including the EU-mediated Kosovo-Serbia negotiation process.
"We have the same views on the future and we see the countries of the Western Balkans as members of the EU, as they are countries that have made the necessary reforms and the United States and the European Union are working in partnership", he said, stressing the efforts of Albania and North Macedonia to persuade, as he said, the European Council to start accession negotiations.
"Albania's June 5 agreement on electoral reform reflects the close co – operation and partnership between the United States", Palmer said.
Speaking at a teleconference hosted by the Atlantic Council, Albanian Prime Minister Edi Rama said: "The pandemic has given us a test; of course if that was necessary it is what we have been trying to do for six years since the Berlin Process has began, is exactly what future generations in our region need".
According to the European Bank for Reconstruction and Development (EBRD), the countries of the Western Balkans are expected to be hit by the recession, by about 8% in 2020, and according to this forecast will be the strongest blow of all the regions that have evaluated by the EBRD, Prime Minister Rama stressed.
"Each of our countries has been hit in different ways, some by breaking the value chain, others by breaking the supply and production chain, and we, as well as others like us, will be hit by a dramatic drop in tourism, in the economy in services. As such, under these circumstances, I think we can compensate for those areas where we are individually behind", the Albanian Prime Minister said./ibna