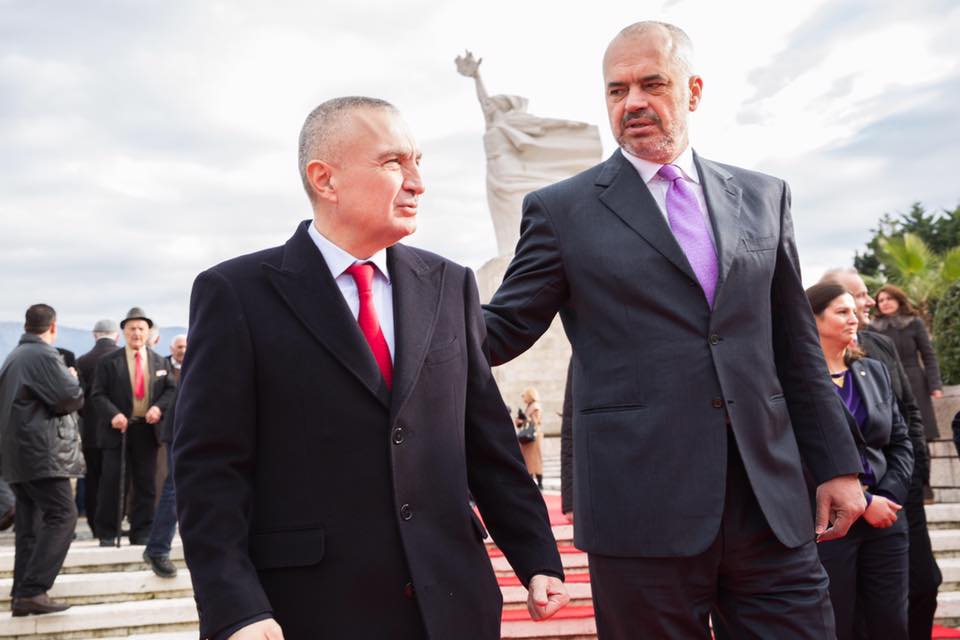 "For the first time since the establishment of the European Union, a President has been sending letters to Brussels to undermine the relations between Europe and his country", Prime Minister Edi Rama said today commenting on President Ilir Meta's letter to the European Commissioner for Enlargement Olivér Várhelyi.
Rama stressed that "for the first time in the history of the EU enlargement process, a candidate country has Brussels on its side and its president against it and against Brussels".
"Albania may or and may not get the 'Yes' it deserves from the European Council, but the ultimate cure to the overwhelming disease that has devoured its body and soul for 30 years cannot and will not stop due to the disgraceful crises caused by the treatment of its reform justice", Rama said.
The Prime Minister added that "as the intensive reform of Justice kicks off, the reactions also began with high temperatures taking over the bodies of the patients suffering from corruption cancer".
"The fighting of the patients through boycotts, Molotov cocktails and decrees is nothing but the side effects from its intensifying treatment for cancer", Rama said.
After the EU evaluation report was made public, Albanian President Ilir Meta sent a letter to European Commissioner for European Neighborhood Policy and Enlargement Negotiations Oliver Vahelyi on the start of the accession negotiations with Albania, criticizing the EU report regarding the establishment of a Constitutional Court.
In his letter, Meta welcomed the commitment and efforts to support Albania's EU accession process, and noted he still felt hopeful that Member States would support the Commission's recommendation to open negotiations.
"I remain with the best impressions from our meeting in Tirana, and I was really encouraged by your realism and willingness to turn past failures into opportunities. Restoring the credibility of the enlargement process is not only a requirement for the Member States, as it also essential for the real progress of the candidate countries, including Albania".
Meta went on to express his "regret" over the "framing of events" related to the establishment of the Constitutional Court and the "conflict" over the appointment of one of the judges "due to a different interpretation of the appointment procedure by the President of the Republic".
The President notes in his letter that there are indeed some differences, but the responsibility for the different interpretation lies with the majority of the Socialist Party "seeking to take over the country's Constitutional Court and further escalate the sui generis crisis in Albania".
Meta urged the Commission to focus on the interests of the Albanian people instead of supporting the "further erosion of democracy and the rule of law" which will lead to the "escalation of the current crisis and encourage the abandonment of Albania". /ibna