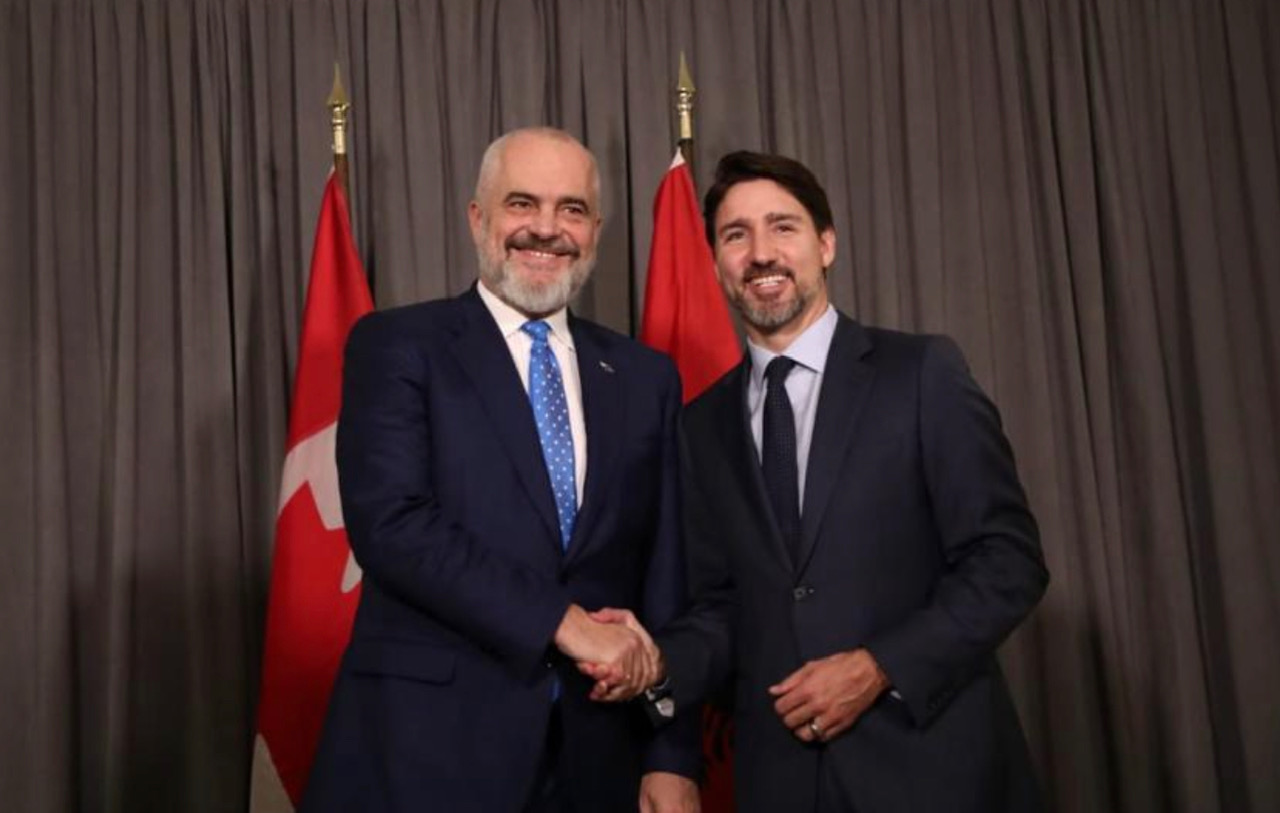 Albanian Prime Minister Edi Rama had a meeting in Munich with Canadian Prime Minister Justin Trudeau as part of the Donors' Conference for the Reconstruction of Albania following the catastrophic earthquake of November 26. The two prime ministers discussed the Conference, as Canada has expressed its willingness to participate, alongside bilateral relations between the two countries.
During the meeting, Edi Rama stated that "I am very grateful, and I appreciate this meeting with you in any case. You know that you have a huge impact on many of your counterparts. At the same time, you know that you are the Prime Minister of many Albanians living in Canada, who work hard to contribute to your country, as they and their families collect experiences and kindness from your country".
"I would also like to express my gratitude for the sympathy you have shown for what happened recently. Thank you for participating in the Conference. We want to strengthen our relationships. I know we are located very far away, but somehow we feel very close to your country and to all of you. Therefore, thank you for your time and thank you for sitting under the Albanian flag!" said Rama.
Canadian Prime Minister Justin Trudeau noted that "It was a pleasure to meet again with my friend, Edi Rama from Albania. It gives me the opportunity, first of all, to reiterate my condolences for the devastating earthquake we talked about when we met at the NATO Summit. Canada has pledged to participate in the Reconstruction Conference in February as well.
"We have worked very well on NATO missions. The Albanians are serving with Canada in Latvia for the Enhanced Forward Presence mission and it is a pleasure to continue to exchange and have such good cooperation with you as we move forward", Trudeau added. /ibna