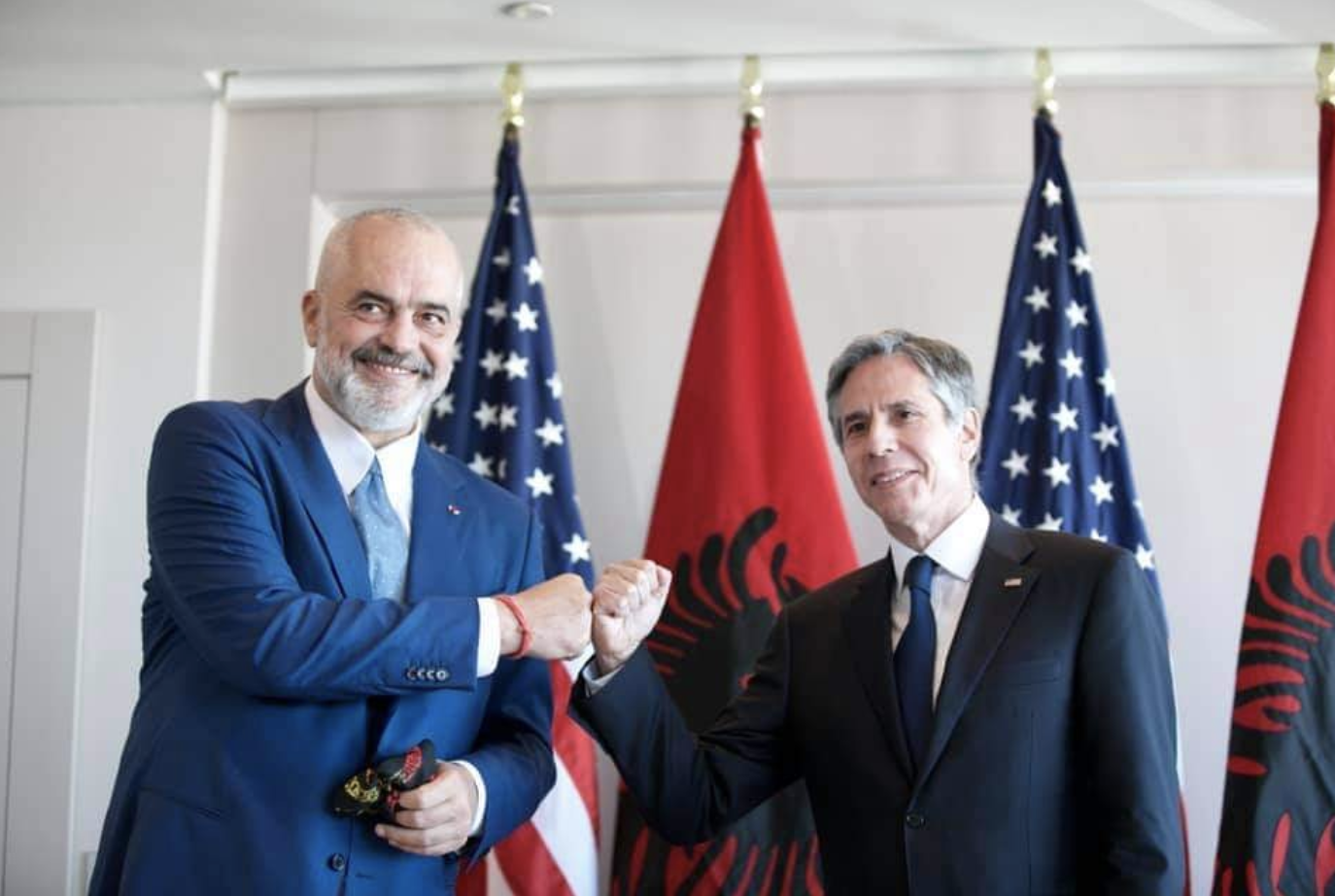 US Secretary of State Antony Blinken met yesterday in Brussels with Albanian Prime Minister Edi Rama, who is in Belgium for the NATO Summit.
"I think we have set a very strong example for others today about the need to make sure that when it comes to the most technology sensitive networks we have to work with trusted vendors and I think this is very important and very strong message to send to others and most importantly we are grateful for the work that the US and Albania have done together including the Defender 21 exercise that has been accomplished so successfully. We look forward to taking your seat in the United Nations Security Council, we have a lot of good work to do there and in all respects, this partnership is getting stronger and deeper and we greatly appreciate your leadership to do this.
Meanwhile Prime Minister Rama said" For me and for us in Albania it is a very important moment because as I believe you know we have undertaken this initiative on our part for several years and asking others to become part and all to make efforts for a secure communication corridor and to put this corridor of many important services in the hands of Albanian institutions so that we do not allow it to be compromised by third actors. I hope that together we can convince other friends in the region.
"You are setting a pretty good example, we are grateful we have allies" Secretary Blinken was quoted as saying.
Secretary of State Antony Blinken and Albanian Prime Minister Edi Rama signed a Memorandum of Understanding between the government of the United States of America and the Council of Ministers of Republic of Albania on 4G and 5G security./ibna