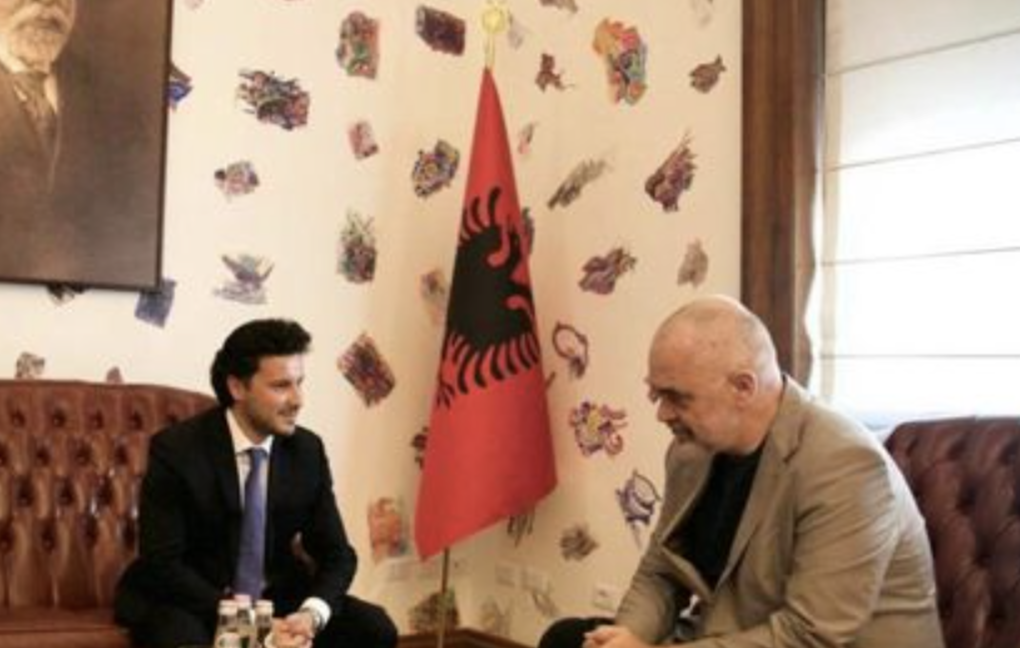 Albanian Prime Minister Edi Rama and Montenegrin Deputy Prime Minister Dritan Abazović agreed that both countries have a clear vision for a promising European future and that political relations between the two countries can be assessed as good.
"Our task is to take a step forward, because our countries have huge tourism potential. "Let us not change the borders, let us make them invisible," Abazović said after his meeting with Rama in Tirana.
In his talks with Rama, Abazović stated that the overall bilateral relations are very good, based on the principles of friendship and cooperation, which are strengthened by the partnership in the Alliance and the common goals at regional level and the European perspective.
He stressed the need to strengthen economic relations, implement joint projects and take advantage of many opportunities, which are an important area for further cooperation.
The Albanian Prime Minister said that both countries have a clear vision for a European and prosperous future, as evidenced by their full membership in NATO and their efforts to join the EU.
Abazović and Rama also agreed that a joint project to build a bridge in Bojani, between Štoja and Velipoje, would significantly contribute to human mobility and attract foreign investors to this attractive area.
The interlocutors allegedly discussed the possibilities of exploiting Lake Skadar, considering that, as they mentioned, it is an extremely valuable natural potential. There was also talk of the recent opening of the Zatijebac border crossing, which would connect Podgorica with the Blue-Gusinje region and make the northern tip of Albania even more accessible, the Montenegrin government said.
The interlocutors also agreed that relations at the political level can be assessed as very good and this implies frequent contacts at the highest and working level./ ibna