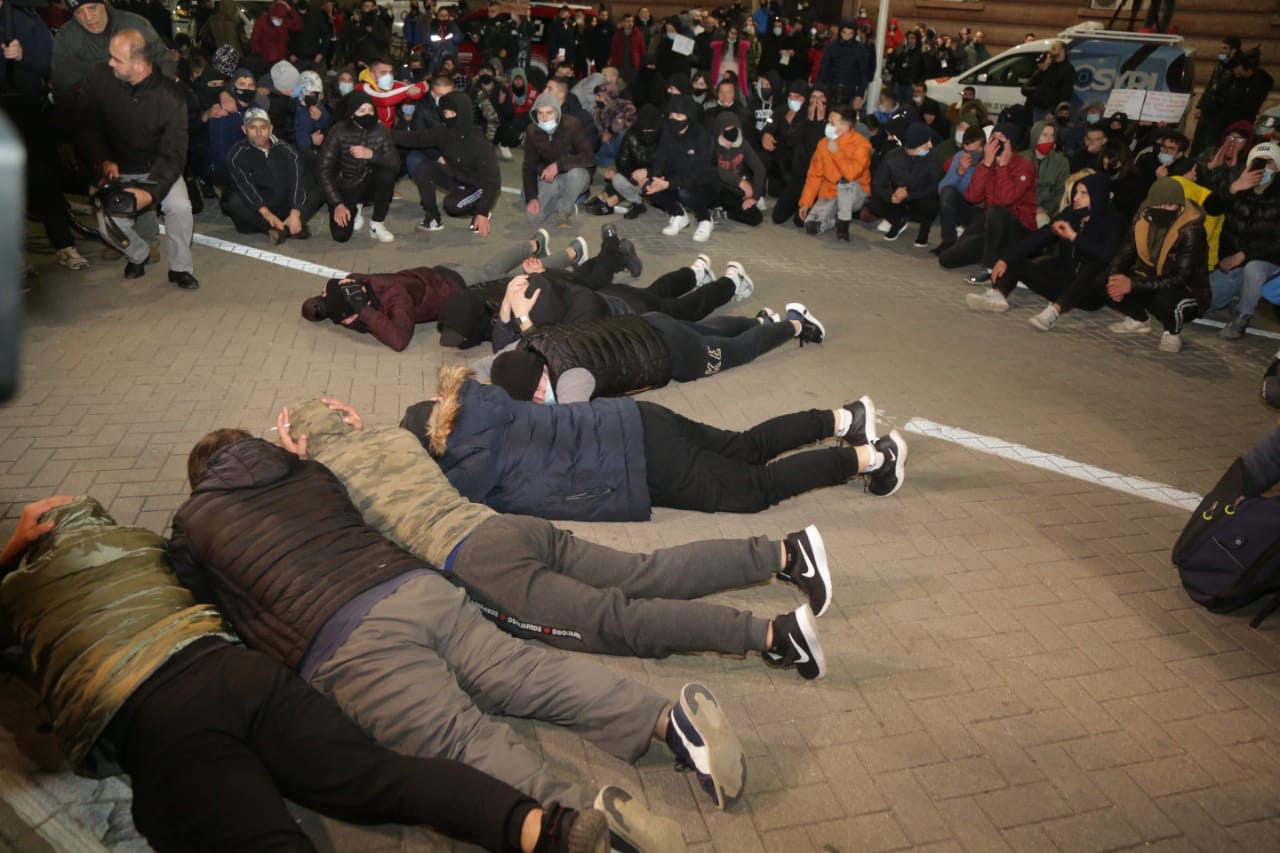 As protests and acts of violence continue in Tirana over the murder of 25-year-old Klodian Rasha by a police officer who shot him in the back, the political controversy turned red. The opposition accuses the government of being responsible for the violence of the security forces, while the government launches accusations against the opposition that an unfortunate event is being exploited politically.
The chairwoman of the Parliamentary Committee on National Security, MP Ermonela Felaj, in a televised interview condemned the acts of violence that took place during the protests in Tirana.
Felaj said that the involvement of minors in acts of violence is unacceptable and this proves the blindness of the protest leaders, who according to her are Berisha, Meta, Basha and Kryemadhi, as they are outraged by the loss of power.
"If they were really protesting as they warned, with these intentions, there would certainly be nothing to comment on. This protest could go on for days, but as this protest was replaced by acts of violence, in buildings and facilities that have nothing to do with its purpose, it took on a political form. This is no longer a protest for justice, but for the power lost by Basha, Kryemadhi, Berisha and Meta. "They are blind, hostages, who cannot see clearly how badly they are being used, and the most tragic thing is what is happening, as minors are being used for acts of violence".
Asked about the murder of Klodian Rasha, Felaj stressed that "the result of the action was an action beyond the rights and obligations imposed by the duty of the state police. It is a personal responsibility. It is not a collective responsibility and criminal liability is personal, not collective. 13,000 police officers cannot be held accountable for the actions of one person. No one was harmed in the protests by the state police, the opposite happened with the previous government. The police of these years have been restrained. The police have a duty to neutralize the perpetrators who commit criminal acts. Protest leaders are so blind that they are forcing citizens to commit such acts. "The state police know how to handle these situations quite well", Felaj said.
"I call on the citizens to make sure that minors do not get involved in these demonstrations. The psychological damage is enormous. These are (criminal) records that accompany minors throughout their lives. "Anyone who wants to protest is welcome, but not violently", Felaj said.
According to the information presented by the prosecutor's office through the police reports, the videos and the photos from the demonstrations, 268 people have been prosecuted so far, 89 have been arrested while 8 people are wanted, during the four days of the demonstrations in Tirana./ibna