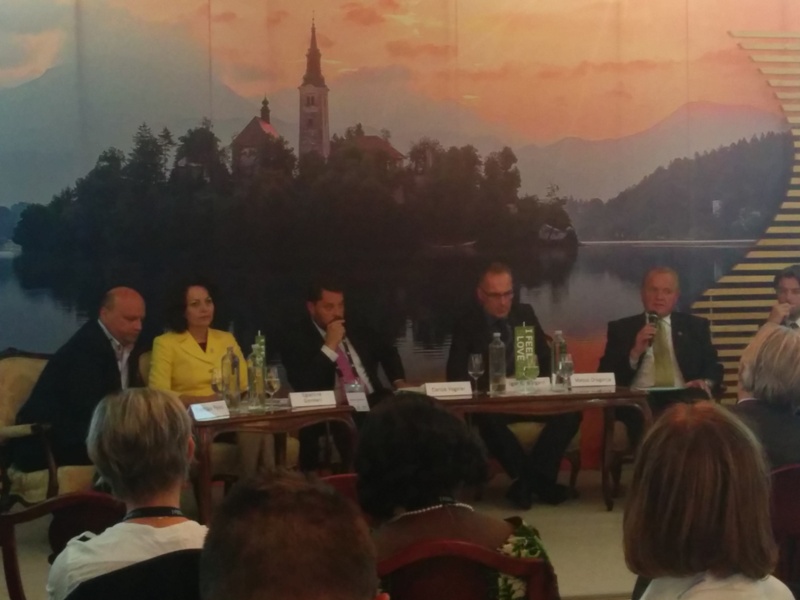 Tirana, September 3, 2014/Independent Balkan News Agency
Minister of Urban Development and Tourism, Eglantina Gjermeni was one of the members of the "Power of Tourism" panel in the Bled Strategic Forum, which was held on September 1st and 2nd in Bled, Slovenia.
The minister talked about the importance of regional cooperation in the domain of tourism, stressing the creation of tourist regional packages, the branding of the region as a single destination. "Tourism can join us even more and we must make the best out of this cooperation. The Berlin Summit underlined the importance of cooperation between the countries of the region with the aim of strengthening economic growth. What joins us are not only natural beauties, but hospitality too, a virtue that our countries must not lose and this is why when we visit each other, we feel like home", said Gjermeni.
The minister also talked about the important role of women in the sector of tourism, because they make up for half of the labor force in this industry. "We must strengthen the role of women and young people, the creative minds and hands, without which, the sector would not be complete", said Gjermeni.
Present in the panel (photo) were also ministers of the region and the Executive Director of the Secretariat of the United Nations World Tourism Organization.
Since 2006, Bled Strategic Forum, which gathers leaders, politicians and representatives of the private sector from Europe and the world, has turned into a successful platform of high level talks. Hosted by the Slovenian Foreign Ministry and Center for European Perspective, this Forum is one of the best known international conferences in the region. /ibna/