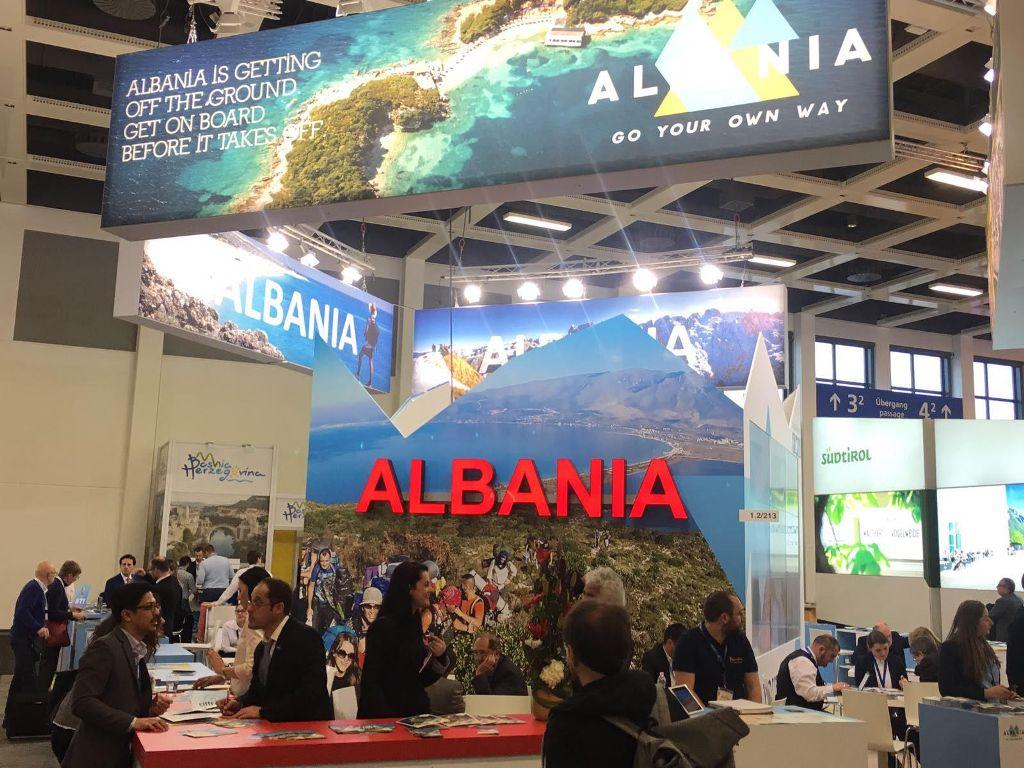 Albania is presenting its touristic potentials in the ITB Berlin International Tourism Fair, which will stay open from March 6 until 12 March 2017. This fair will see the participation of around 187 countries and nearly 6000 representatives of different prestigious media.
The staff of the National Agency of Tourism, which presents Albania, has given out different promotional materials for all participants in order to be better acquainted with Albania and its tourism.
On the first day, a number of important meetings were held with different personalities.
Participants were mainly interested on the way our country arranged tours for visitors from countries such as Germany, Slovenia, Switzerland, Poland, etc.
An important part of the first day of the fair were the meetings with representatives of PR and Marketing companies from different countries, interested on encouraging tourism with our country, such as Britain, Germany, Finland, Poland, etc.
ITB Berlin is just another fair where Albania is participating this year, starting with Utrecht Holland, CMT Stuttgart, IMTM Israel, IFT Belgrade, Nature Alps Slovenia and Albania will soon be promoted in Moscow too. /balkaneu.com/